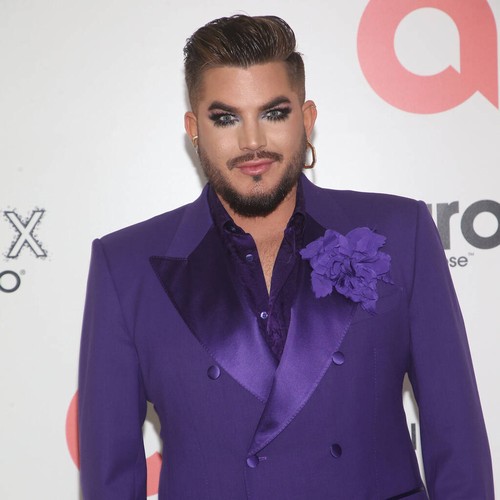 Adam Lambert has criticized the prospect of Theo James playing George Michael in a biopic.
It was recently reported that The White Lotus star is the top contender for the lead role in an upcoming biopic about the late Wham! singer and he expressed interest in the film last week, noting their shared Greek heritage.
"Oh yes, I would love that. He's a lot of Greek and I'm a lot of Greek," Theo said of playing the British musician during a performance on Watch What Happens Live with Andy Cohen. "Put that Greek together, and you get falafel."
Writers from The Advocate took the story to Instagram and acting Queen frontman Adam made it clear that he didn't approve of the coveted role going to a straight actor.
"Yay another straight guy playing a gay icon," he wrote in the comments alongside an eye-roll emoji.
Daily Mail editors reported this weekend that a big-budget biopic was in the works with the approval of George's family. However, his estate later issued a statement saying this was not true.
"To all George's Lovelies, fans and lovers of his music, a story has been published stating that George Michael's family has approved a so-called 'biopic' about his life," the statement reads The Guardian. "On behalf of George's family and (George Michael Entertainment) we want to make it clear that there is no truth to this story, we know nothing about this project and will not endorse it in any way."
The Careless Whisper singer passed away in 2016.