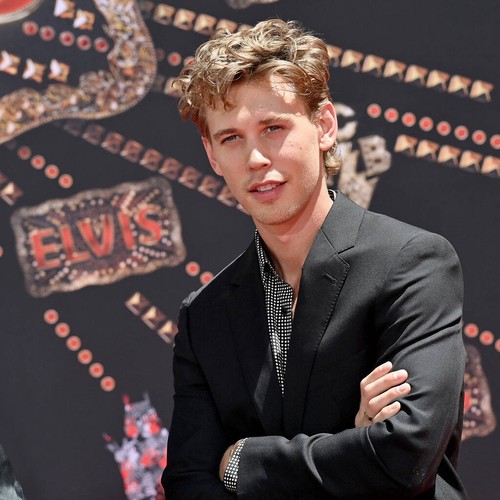 Austin Butler wishes Lisa Marie Presley was "here" to celebrate his Oscar nomination for Elvis.
Lisa Marie, the only child of Elvis and Priscilla Presley, died on Jan. 12 at age 54, and her public memorial took place Sunday at Graceland in Memphis, Tennessee after being buried privately in the estate's Meditation Garden.
On Tuesday, two days after attending the service, Butler received his first Oscar nomination for the role of her father in Baz Luhrmann's biopic Elvis.
Responding to his nomination via a phone call to TODAY with Hoda & Jenna, Butler said: "It's a bit of a bittersweet moment right now because I think about how much I wish she was here right now to celebrate with me… It's the same way I feel about Elvis, I wish they could see these moments. It feels kind of strange to celebrate at a time of such deep sorrow. I kind of think of it as a way of honoring her."
He also admitted that he was "still processing" the acknowledgment and called the news "an exciting way to wake up".
In a separate telephone interview with Variety on Tuesday, the 31-year-old was asked how it felt to say goodbye to Lisa Marie on Sunday.
"It's been a devastating time. It's a deep heartbreak that I still can't quite comprehend now. I wish she was here right now to celebrate with us," he said.
Lisa Marie died two days after attending the Golden Globe Awards with her mother Priscilla to support the Elvis movie and watch Butler win the Best Actor in a Motion Picture – Drama award.
To take home the Academy Award for Best Actor, Butler must beat Brendan Fraser for The Whale, Colin Farrell for The Banshees of Inisherin, Paul Mescal for Aftersun, and Bill Nighy for Living.
The 95th Academy Awards will be held March 12 at the Dolby Theater in Los Angeles.