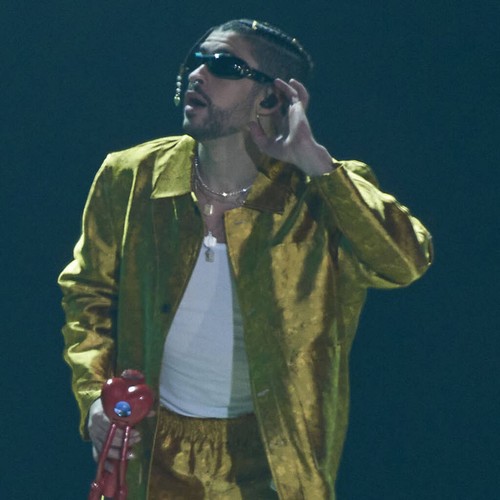 Bad Bunny has addressed a video showing him throwing a fan's phone into the water.
Footage circulating on social media shows a fan approaching and attempting to take a selfie with the Un Verano Sin Ti star before grabbing the device and launching it into the air.
After the clip went viral on Monday, Bad Bunny — real name Benito Antonio Martínez Ocasio — took to Twitter to defend his actions.
"The person who comes to me to say hello, to tell me something or just to meet me will always get my attention and respect," reads the message, translated from Spanish. "Those who come to put a phone in my face, I'll take it for what it is, a disrespect, and I'll treat it the same way."
The Puerto Rican rapper declined to comment further.
Earlier, Bad Bunny revealed that he would be "taking a break" from the music business this year.
"2023 is for me, for my physical health, my emotional health to breathe, to enjoy my performance. We're going to celebrate," he told Billboard in December. "Let's go here, let's go there, let's get on the boat. I have a few sporadic commitments and I'm going to the studio, but there's no pressure."