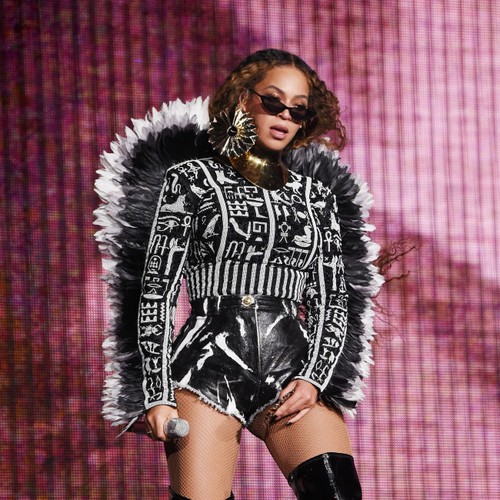 Beyonce is planning a world tour in support of 'Renaissance'.
The "Cuff It" singer made her grand return to the stage for the launch of the luxurious new Atlantis The Royal hotel in Dubai over the weekend – where the superstar reportedly earned $280,000 a minute.
And her dad, Mathew Knowles, has now told TMZ that the 'Love On Top' hitmaker is focused on planning her next foray around the world and that everything will be revealed "when she's ready."
Beyonce's concert — which was by invitation only — lasted 85 minutes, meaning she would cost about $282,000 per minute.
The 41-year-old singer didn't put any of her new music on the set list, but she sang hits like 'Beautiful Liar', 'Halo', 'Crazy In Love' and 'Drunk In Love'.
During the show, Beyonce treated the select audience to a special moment when she took her 11-year-old daughter Blue Ivy onstage to sing a duet with her.
The pair teamed up to perform "Brown Skin Girl," with Beyonce telling the audience, "Where are all my brown skin girls? Give it up for my baby, my brown skin girl, Miss Blue Ivy Carter ." The youngster wore a sparkly red suit with trainers and her mother affectionately touched her face as they sang together, with the singer telling the audience, "Love to all brown skinned girls. If you love brown skinned women, then help me sing."
Beyonce's husband Jay-Z and their three children – which also include five-year-old twins Rumi and Sir – as well as her parents Tina Knowles-Lawson and Mathew were all in the audience for the exclusive event, including famous faces who were invited Kendall Jenner, Rebel Wilson , Ellen Pompeo, Liam Payne and Bar Refaeli.
Beyonce's album 'Renaissance' was released in July 2022 and is a three part project, the rest of which has yet to be revealed.
Her last tour was 2018's 'On the Run II Tour', a co-headline run with Jay-Z, and hitmaker 'Crazy in Love"s last solo world tour was 2016's 'The Formation World Tour'.