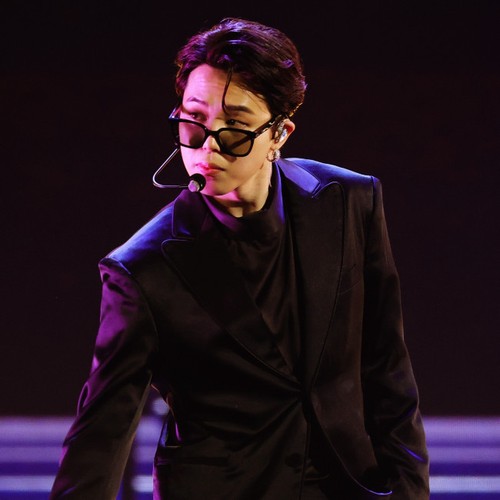 Big Hit Music has confirmed that Jimin's debut solo album is in the works.
Following Sports Donga's report that the 27-year-old BTS star plans to release the LP in February, the South Korean music label has insisted there is no date yet to share, but confirmed its existence of it.
In a statement to MyDaily, Big Hit said: "Details will be announced once the schedule is finalized."
The confirmation comes days after Jimin released his latest track featuring Big Bang's Taeyang, "Vibe."
Last year, Jimin was in the studio with Ariana Grande's producer.
The BTS star has dropped hints here and there about his upcoming solo music, including working with studio wizard TBHits — whose real name is Thomas Brown — and Los Angeles-based BTS collaborators Pdogg and GHSTLOOP.
In addition to studio shots, Thomas wrote, "Great times with my brothers. Jimin is great."
TBHits has collaborated with pop superstar Ariana on all six of her studio albums, while he has also worked with Meghan Trainor.
Producer mr. Franks and Taylor Hill, co-author of Summer Walker, were also at the session.
Taylor captioned one of the same photos on his own page: "what happened today was legendary. #jimin. (sic)"
Jimin already had a number of solo hits in his native South Korea, including 2016's 'Lie', 2017's 'Serendipity' and 2020's 'Filter'.
And recently he was heard on the soundtrack of the South Korean TV drama 'Our Blues', collaborating with Ha Sung-woon on the duet 'With You'.
After releasing the song in June, Jimin revealed that he was hard at work figuring out how he would like to present his new "image".
He said, "I just decided to go ahead and stay with the producers.
"I think basically we'll always be together for about a month. We've met a few times and talked about what messages and what kind of look or image I want to convey."
So far, J-hop, Jin and RM have released solo albums, leaving fans waiting to see when Suga, V and Jungkook will release theirs.