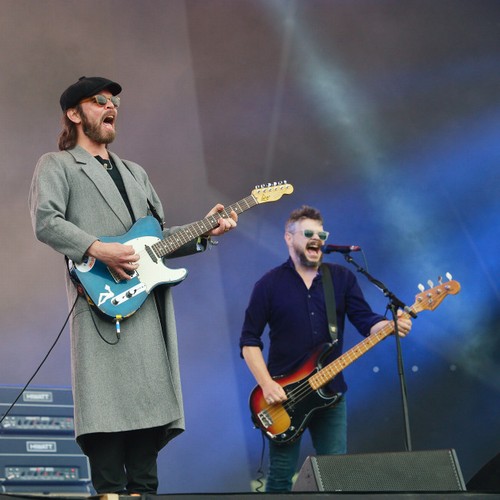 Billie Eilish is a Supergrass fan, according to frontman Gaz Coombes.
The reunited Britpop group played The Other Stage at the world-famous Glastonbury festival last summer, and Gaz has revealed that the American pop megastar stood at the side of the stage singing along to their song 'Sun Hits The Sky'.
Gaz told NME: "I didn't see her but I heard she was singing along to 'Sun Hits The Sky' on our little viewing portal [on The Other Stage] which was pretty cool.
"I have a lot of respect for her. I love what she does and how she does it is cool. They are an interesting writing team, Eilish and her brother [Finneas] also."
The 'Moving' rockers – rounded out by Danny Goffey, Mick Quinn and Rob Coombes – have a long history with the Worthy Farm extravaganza, having first played in 1995, and Gaz says it has "enriched our band in many ways formed".
He added: "Glastonbury was a real moment for us, just to play there again on The Other Stage.
"We always had a bit of a love affair with Glastonbury from our first gig in '95. That shaped our band in a lot of ways, that early gig. I just remember being pretty excited, but a bit nervous and young at the time It was that combination of s******* my pants but with this excitement that had to be released, which are always good ingredients for a live performance.