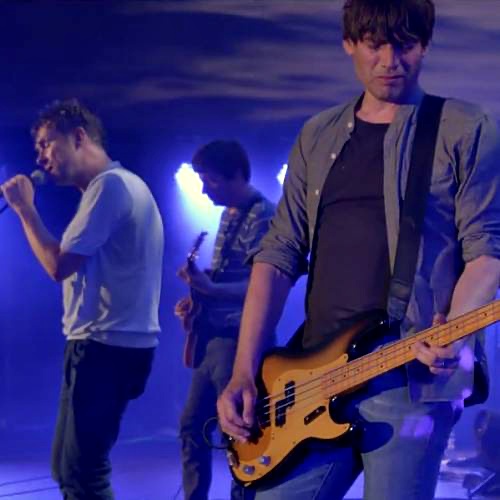 Blur's Alex James spoke to Johnny Vaughan on Radio X this afternoon about the Blur reunion.
Alex James told Radio X's Johnny Vaughan: "It was a pain to keep it in the bag because one of the kids found out and told everyone else, then they started telling them… I was like 'No, no! You could totally screw it up!' But they are very excited!
It's been eight years since we last got back together, so my oldest, who now smokes my butts, was wearing shorts back then. Even when we broke up, it didn't take that long to get it together.
Two weeks ago I really didn't think it would happen… and the drummer said, 'I don't think it's going to happen'… but we announced Wembley on Monday and I can't believe it, it's gone crazy. You never quite know if people have forgotten about you or not. But we got back together in a room a few weeks ago and just hit it off.
It's great to dive back into it, but it will take me two years to recover.
The very first time the four of us got into a room together, the four of us wrote a song that I'm sure we'll play at Wembley, which ended up being our first single 'She's So High'. It was boom, instant, right away. Completely effortless. Playing together is effortless, it is the coming together that is impossible. I'm always the last to know. It's like, come on, grab your bass!"