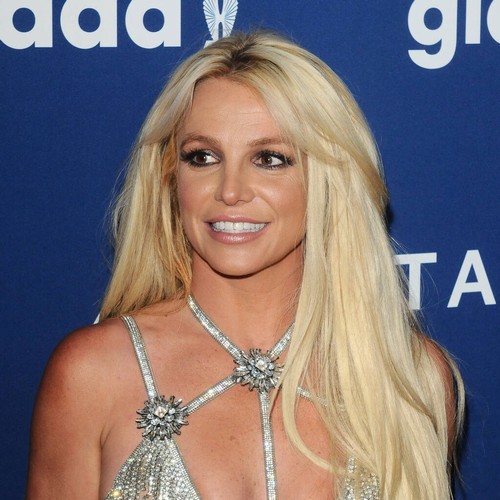 Britney Spears has admitted that her new tattoo "sucks".
The hitmaker Stronger shared a video on Instagram on Tuesday showing her getting a tattoo on her right forearm in a hotel room in Maui, Hawaii.
The clip featured Britney standing as the tattoo artist inked a small design on the underside of her arm, and a glimpse of the body art was seen as Britney danced around the room saying, "Tattoo time, tattoo time."
However, in the caption, the 41-year-old explained that she wouldn't share a detailed look at the tattoo because it "sucks" and needs to be fixed.
"Tattoo in Maui 3 days ago!!!" she wrote. "Can't show it because it sucks (crying with laughter emojis) !!! Like really really sucks !!! S**t !!! Psss… gotta fix it !!!"
Later Tuesday night, the pop star appeared on her husband Sam Asghari's Instagram Stories and joked about a viral video of her supposed "meltdown" at a restaurant in Woodland Hills, California on Friday.
Using a cat filter, she said, "Okay, the best thing about the TMZ video, for me personally – I'm hungry – was the pasta. What if in the video I was jumping from one table to another and the pasta?"
Sam appeared next to her and joked, "Like a cat."
The actor previously denied reports of a meltdown, telling his Instagram followers, "Don't believe what you people read online."