Between the alpha tests and my previews, I played quite a bit Hero company 3 (opens in new tab) over the past year and a bit, so I wasn't expecting too many surprises when I went to London to check it out again ahead of its February launch. But thanks to the large amount of feedback Relic has received from testers and the community council, it hasn't stopped tinkering, and as a result there have been some notable changes.
The most obvious is the removal of controllable detachments. Considering they were one of the big new additions to Company of Heroes 3, it's a significant change. Detachments are on the turn-based campaign map and can be used to heal other units or clear mines, among other things. They can also be linked to companies – which you send into the real-time battles – to increase them. For example, a medical detachment let you use a truck that passively healed nearby troops, and being an incredibly reckless commander, I used this a lot when I participated in the campaign last year. My troops were in constant need of medical attention.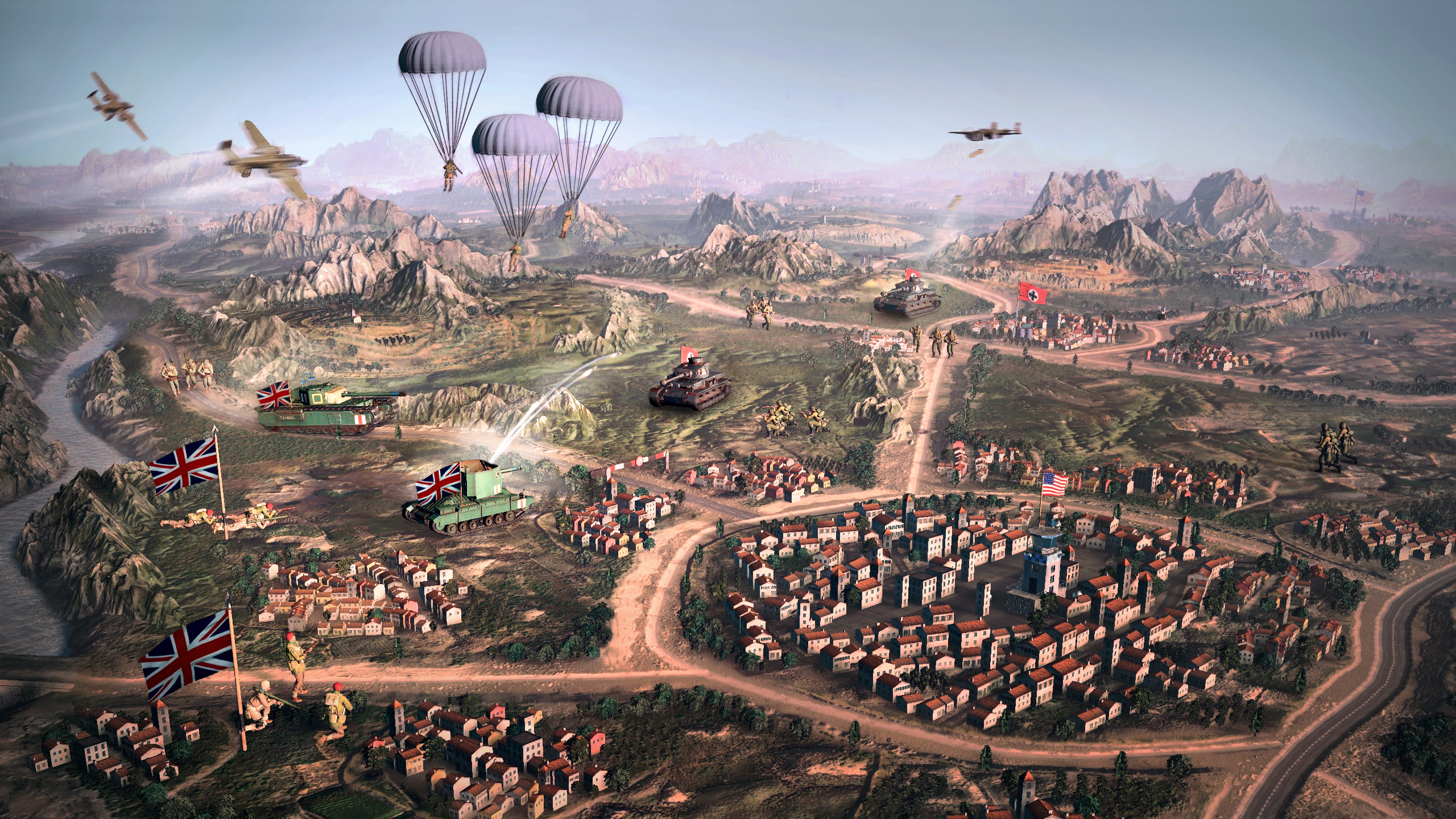 All the things you could do with detachments remain, but you don't have to worry about a second type of unit anymore. Instead, they are more of an upgrade that gives your businesses more usability after progressing from the business menu. This, says executive producer David Littman, was all thanks to player feedback.
"What we found was that it was just a bit too much for players. It got a bit tedious having to move 20 different units every turn. So we still have all the special abilities that a detachment could do, but now they're more ingrained in the unit – you send them out to build a howitzer or you send them out to fix something, and they automatically come back. So just some ease of use there. All the balancing, all the tuning is from our community guess who has been playing the game for the past few years."
Relic has made a lot of noise about how engaged its fans are and how it embraces feedback, but that's increasingly becoming the norm in this era of public alphas and early access. Often this is just a marketing initiative though, but while Relic no doubt hoped its demos would generate pre-orders, Company of Heroes 3 is a rare game that feels like it's been shaped by its community.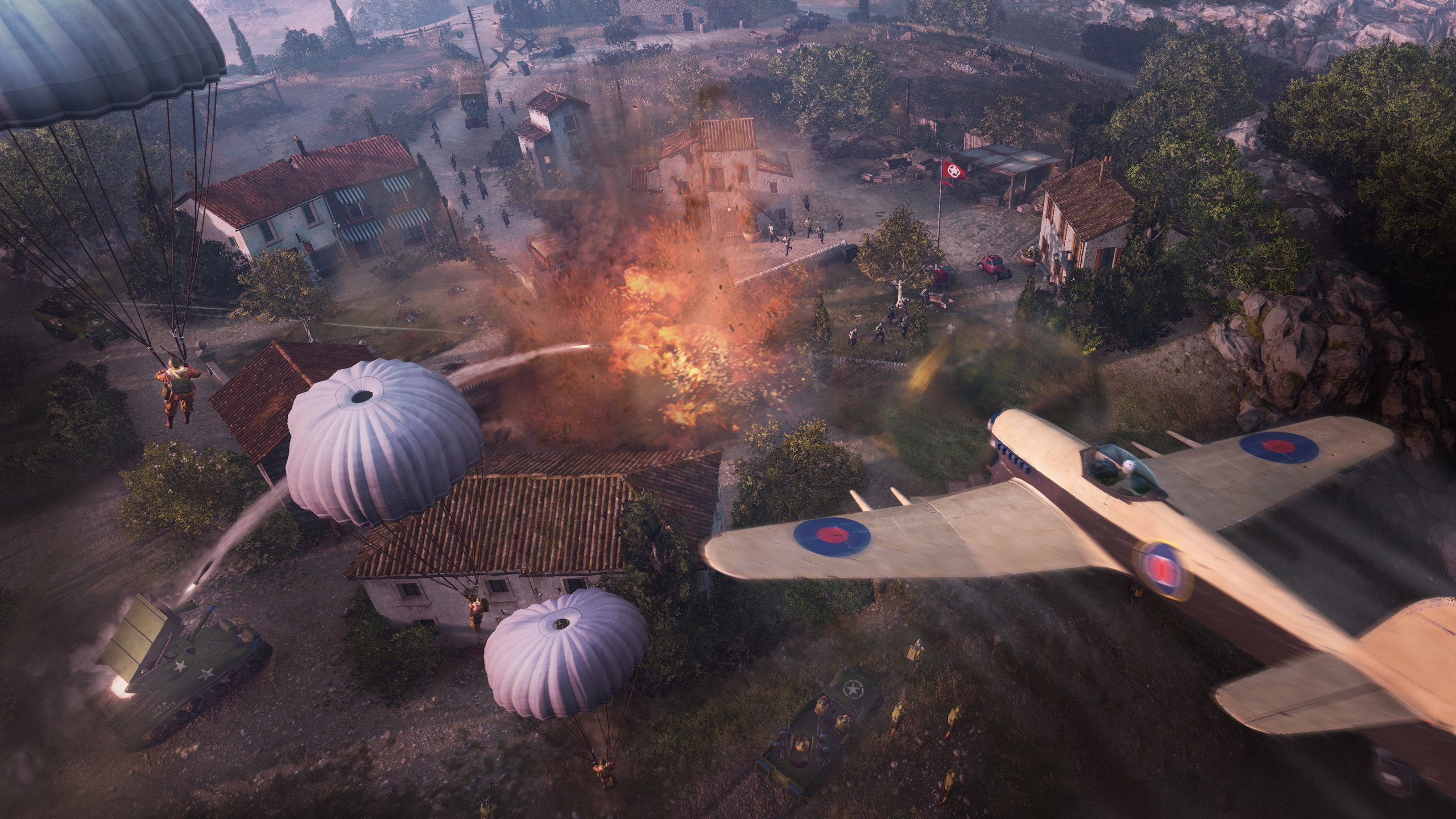 The feedback regarding secondments came in July 2021 in a survey. "We knew it at that point," says Littman. "We were like 'Where there's smoke there's fire.' We started seeing people who weren't having a good time."
Although the change was already established a year ago, I have only now been able to see the impact on the campaign. I really liked the micromanagement wrinkles the detachments created, and found their flexibility made the cost worth it, but I can't deny that the campaign feels a lot smoother now that they're bundled into companies. And since all the tactical choices they made remain, it doesn't feel like anything is missing.
What Relic didn't want to do was risk the depth of the campaign. "We want players who like Unity of Command and who like Panzer General to come here and have fun," says Littman. "We want them to see that the depth of those other strategy games is there. Now the star of our show is still the RTS, but the strategy map still needs to have depth and strategy."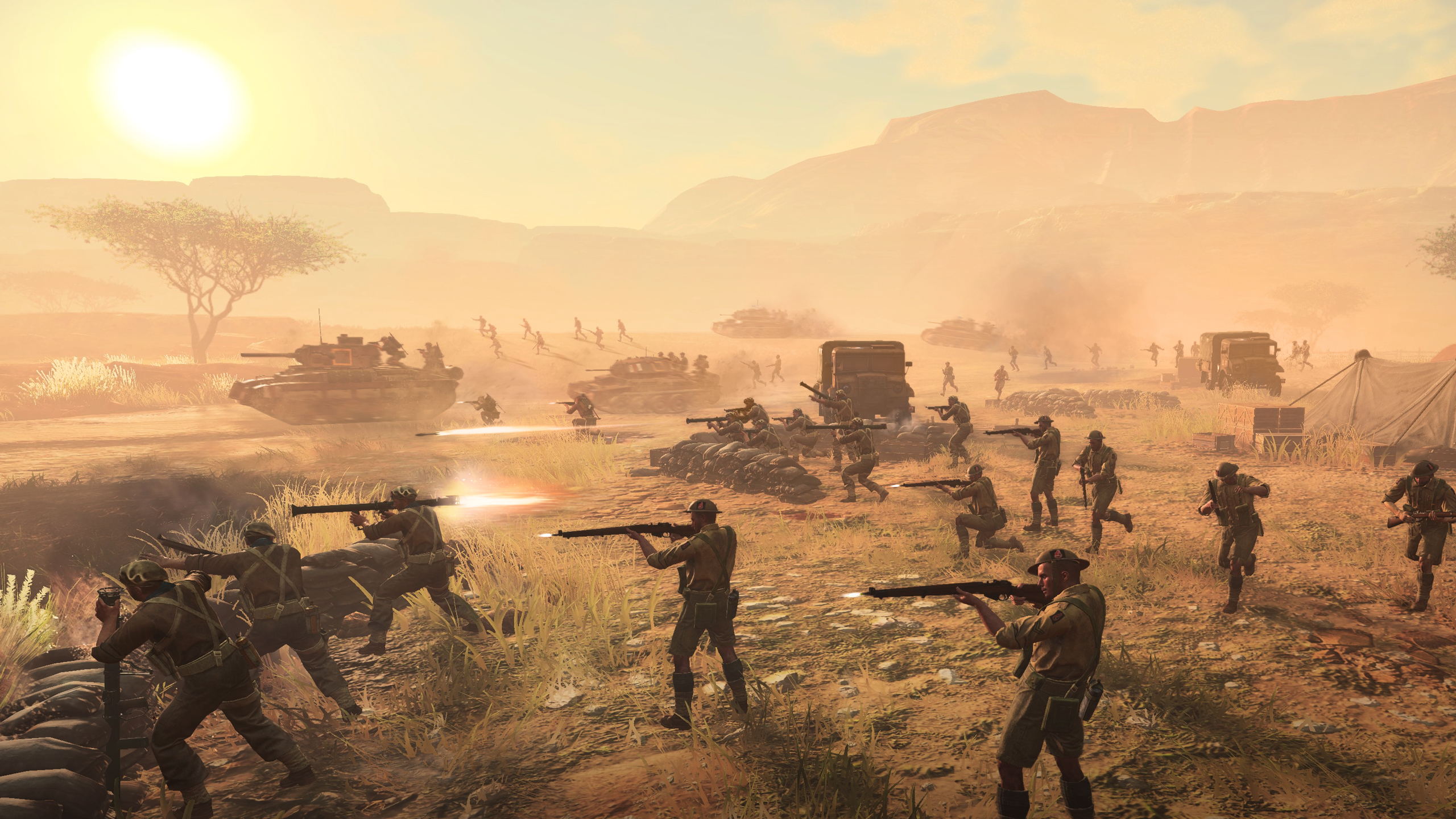 It's been a learning experience for a studio best known for its real-time strategy. Even though it's dabbled in turn-based campaigns before, like in the smaller, dynamic campaigns of Dawn of War and Ardennes Assault, Company of Heroes 3's Italian campaign is an entirely different beast, with shades of both Total War and grognady war games.
With the latter comes added complexity from features like supply lines – you can't expect soldiers to win a war if they're starving, out of ammo, and none of their vehicles work – but it took Relic time to figure out how to make these things work . The supply lines didn't really converge "until recently," Littman notes, but now the team has built a system that's easy to use.
"The Italian map is so big. There are so many areas: 150 capture points and cities and towns and airports and seaports. It was just impossible for a player to have a supply line that you had to hold up over roads. So now we have about 15 supply nodes across the map. And you and the Germans are fighting over them."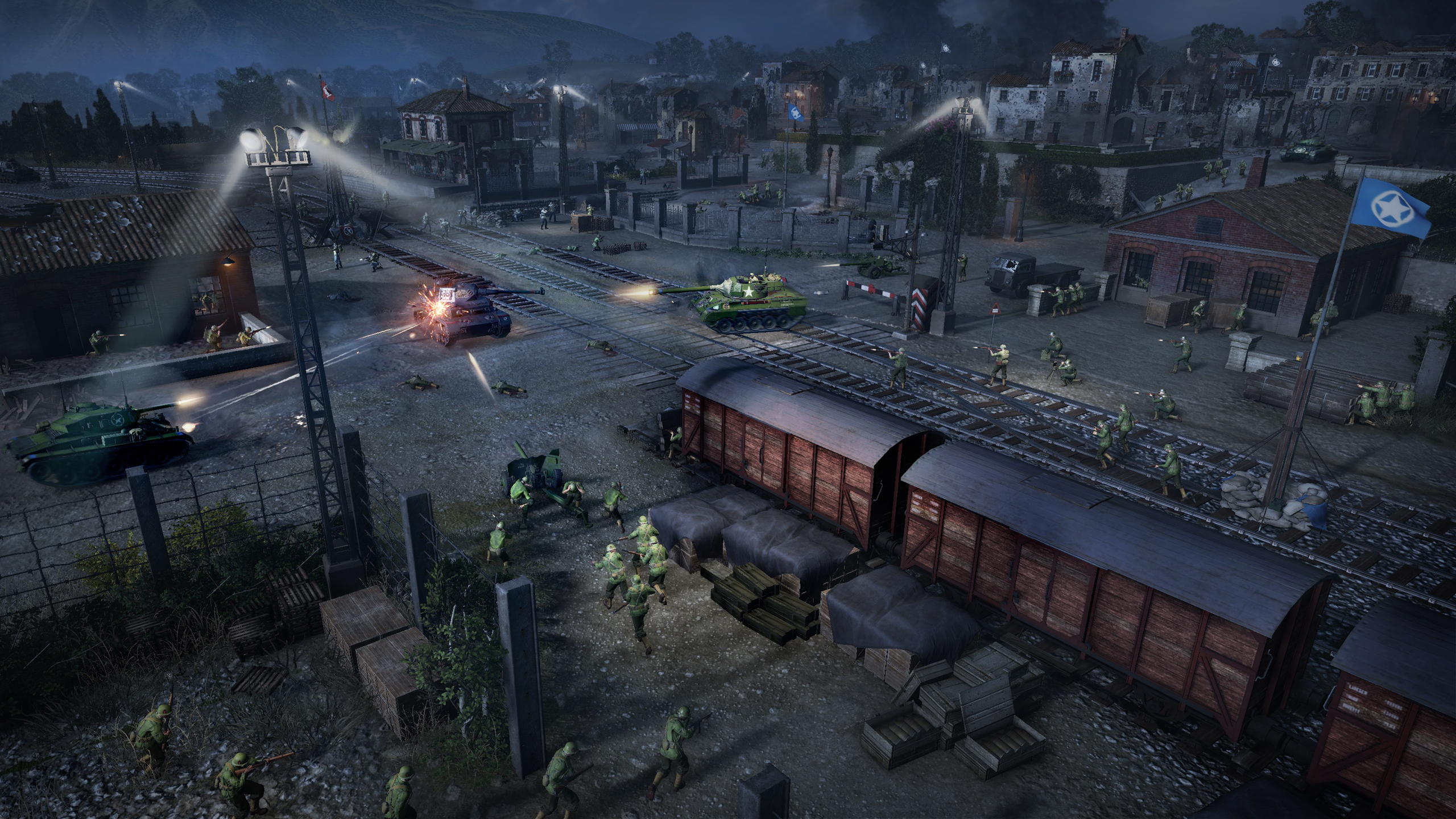 Holding onto these hubs is vital. Having more than the Germans means you have more movement points and the caps on your ammo and manpower go up. "You really can't win the war unless you have the supply hubs," says Littman. "You just don't have enough resources to do all the things you need to do."
Seems like it should be a great source of friction – one more goal to fight over instead of aimlessly painting the map. And it opens the door to new strategies, such as cutting the enemy off their supplies to force them to flee. And if you hold most of the hubs, the enemy can only stay in your territory for a few turns before they run out of supplies and have to head back to their own territory. Of course, you can still surround them before that happens and wipe them out. Systems that are "easy to use, yet have a big impact," is the goal, Littman says.
The UI has also been reworked to improve clarity, with Relic pitching each change to players first, until they eventually get to a place where there was consensus. "We relied on players to tell us how they wanted to play the game," says Littman, who admits it was "really hard to get it right."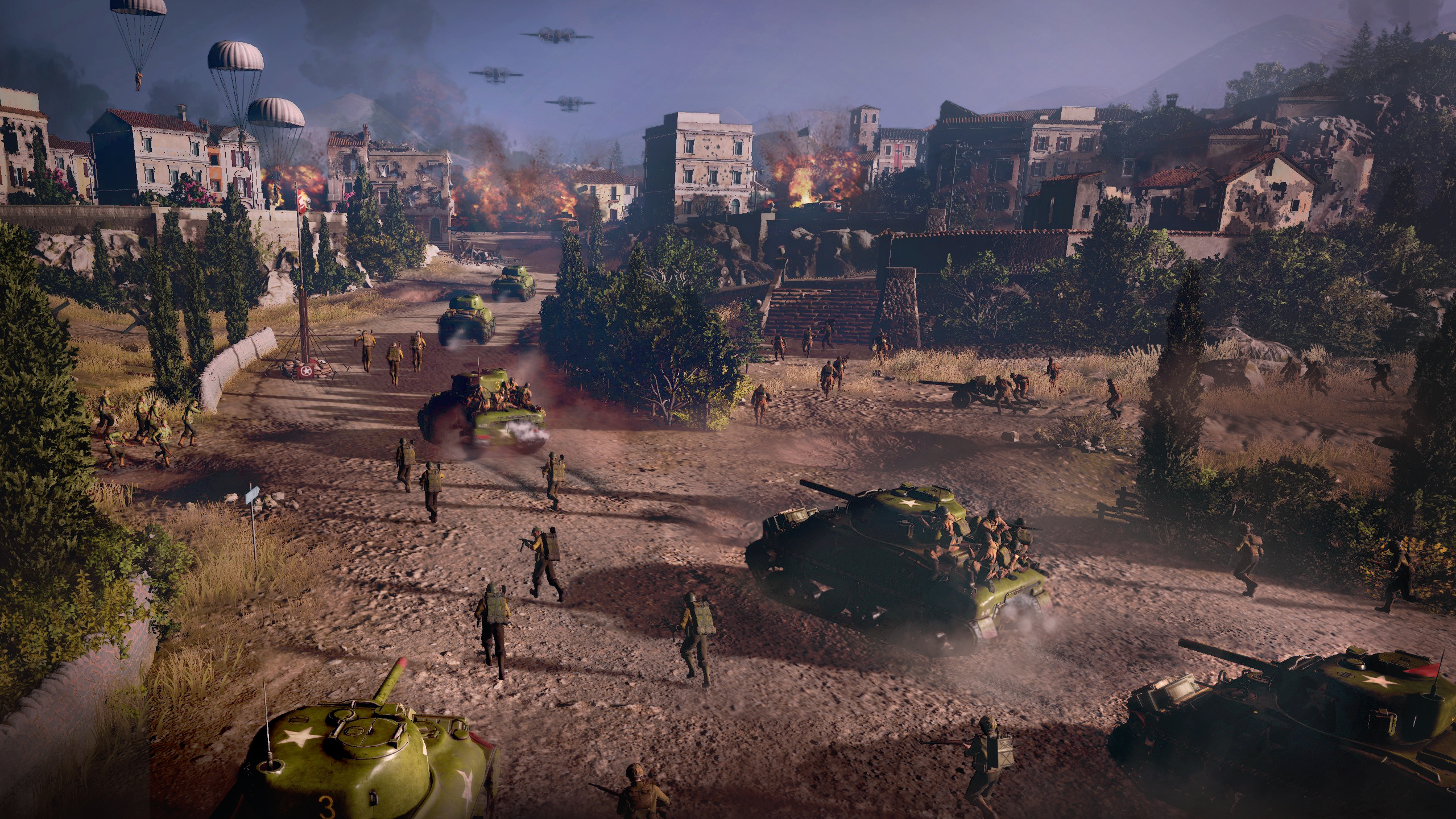 And then there were the aesthetic tweaks – just as important in a game with this much spectacle. Players felt that Italy was just a little too smart and lively for a country at war. The Mediterranean theater is brighter and more colorful than, say, Normandy, and these maps take an absolute beating during battle, turning cities into stark ruins and fields into pockmarked wastelands, but after listening to players, Relic decided to emphasize the impact of war even more. And it's not just the state of the cards after battles start, but also the dirt and battle damage present on units. Everything just looks a little darker.
News from the front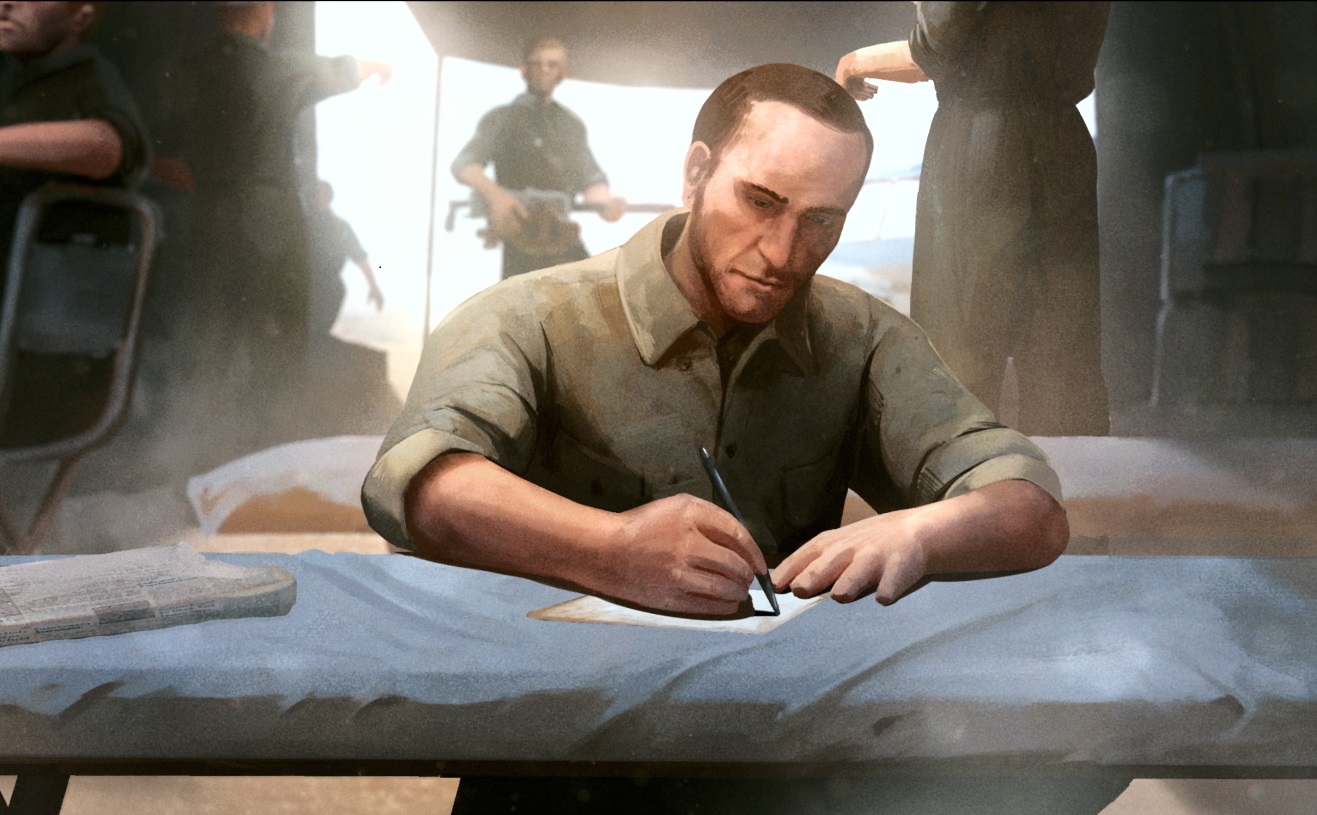 The new MVP: (opens in new tab) Don't sleep on the brilliant recovery vehicles
North African Operation: (opens in new tab) A deep dive into the second campaign of Company of Heroes 3
Multiplayer Chaos: (opens in new tab) Hands-on with the chaotic but incredibly fun multiplayer
Thanks to its cultural advisors, Relic's has also changed one of the Sub-Commanders: characters who serve as advisors and with whom you can build relationships by following that advice, unlocking helpful new bonuses. In addition to an American and British representative, the Italian partisans also have a voice. Initially this was provided by a member of the Allied Forces, but having a liaison isn't quite the same as having one of the partisans on your team. She has now been replaced by Valenti, an Italian with a vested interest in the liberation of Italy. It's a small change, but one that avoids minimizing the partisan's role.
The relationships you build with your sub-commanders are unexpectedly reminiscent of RPGs like Mass Effect. They'll suggest drastically different approaches and argue about which path to take, so you really feel like you're the head of a team that has some agency. And while your sub-commanders gain no experience, the closer you get to them, the more of their tree you'll unlock. So if you focus on Valenti you have a lot more tools to make the partisans more effective. Each of them has a specialty that you can take advantage of, but you can't unlock everything in one campaign.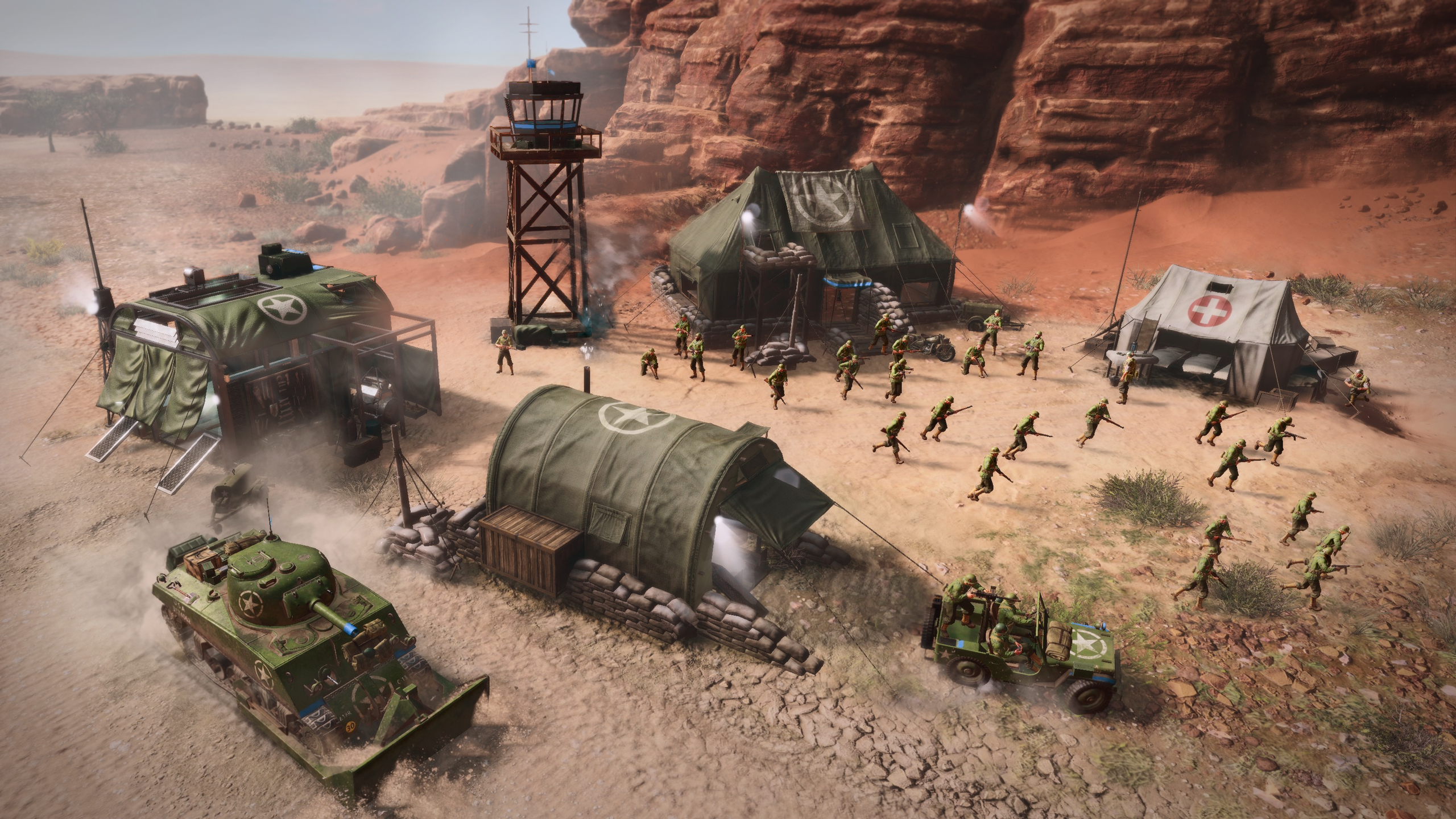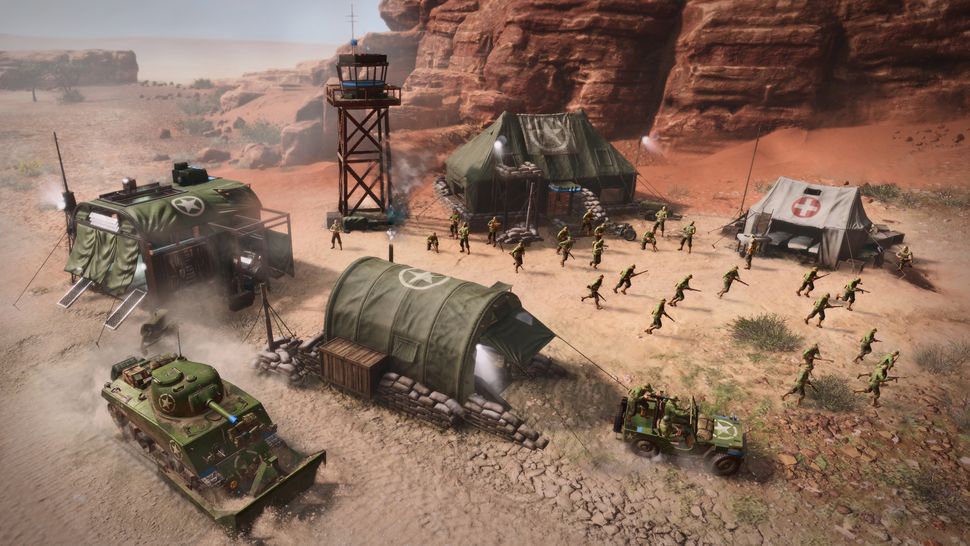 RPG vibes can also be seen in the company's skill trees, another place where player feedback has been important. Players wanted it to be a bit more like Total War, where the leader of an army really defines their role, allowing you to create specialists by selecting specific skills and bonuses when they level up. The reworked skill trees aren't quite like Total War's, but the philosophy is certainly similar, now allowing you to company into a fighting force that suits your playstyle or focuses on specific tactics. "It started to feel a little bit more like an RPG," says Littman. "And then it started to feel really good."
After my first glimpse of the prologue, I only had six turns with the Italian campaign, which isn't a lot of time to dig into the sheer number of changes. However, it is more than it sounds. Within those six turns I managed to do a lot, taking over several settlements and an airfield and dividing my time between RTS combat and campaign management. The first time I tried the campaign, in 2021, I stayed up all night and played for about 11 hours straight, so I was obviously having a good time before all these changes were made, but this time it definitely feels tighter. I made fewer moves, but each had a greater impact.
It's also worth noting that while Relic has streamlined some systems, others have been improved. For example, AI is considerably more aggressive and there are generally more obstacles standing in the way of your liberation from Italy. My navy, which was ridiculously effective last year, is no longer the secret weapon it once was. There used to be no counterbalance to my shore bombardments or my ability to ignore enemy fortifications by simply dropping troops onto a beach behind enemy lines, but now there are risks, such as the Luftwaffe bombing your precious ships.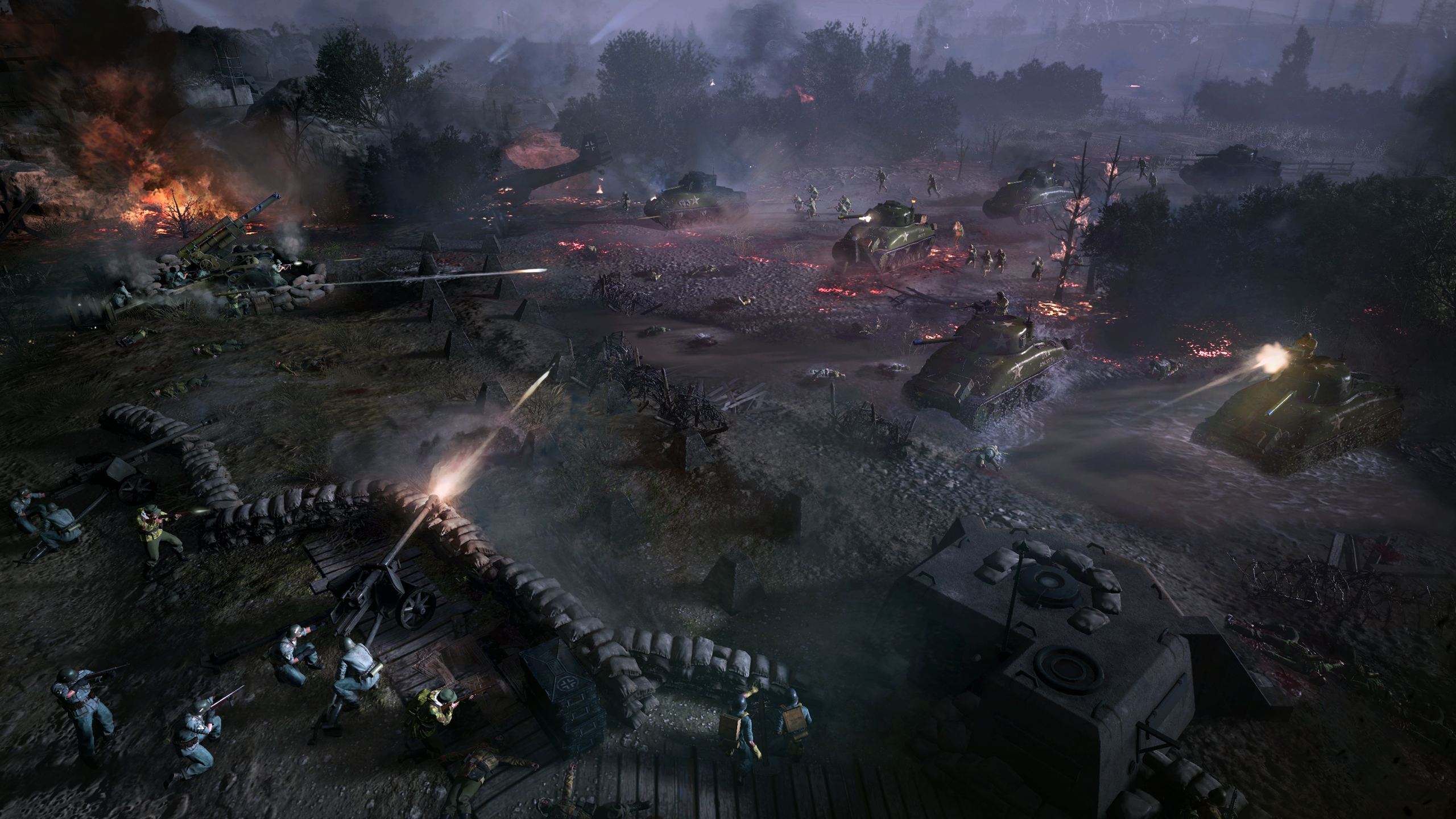 The result, I hope, will be more of a back and forth conflict, forcing both players and the AI ​​to adjust and rethink their plans as borders shift and airports and seaports aggressively change hands. Just enough to think, "Okay, if I don't come up with a good strategy, I could lose this war."
You'll be able to see these changes for yourself when Company of Heroes 3 launches on February 23, but there's still a chance to play early before that. Sadly, you won't be diving into the campaign again, but if you crave more multiplayer brawls, you should be satisfied. This multiplayer test will primarily be a stress test, to make sure Relic's servers can handle a lot of players, but Littman says it should also be a good place for new players, who haven't experienced the other demos, to see if this is the game for them. From everything I've seen so far, it certainly seems to be the game for me.