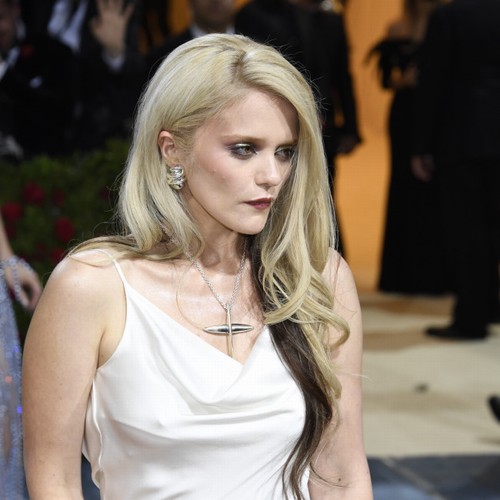 Sky Ferreira claims her career has "stalled" because she has been labeled "difficult".
The 30-year-old singer hasn't released an album since 'Night Time, My Time' in 2013, although she's been teasing the follow-up 'Masochism' for several years, but all that has come out of her has been 2019 single 'Downhill Lullaby' and last year's "Don't Forget."
And now Sky has shared a clip of a song, dating back to 2019, claiming she was "frustrated" with her career seemingly on indefinite hold.
She wrote alongside the clip, "I WANT TO TURN THIS OFF."
She then added on her Instagram story, "I TRIED TO STOP THIS SONG FOREVER AGO. This is not my fault + it is not a conspiracy or anything.
"I am not a hysterical/lying/lazy lunatic. I can also pick up 2014 performances of unreleased singles. This goes beyond f***** up. I'm so frustrated + about it (sic)".
Sky then claimed she had no choice but to be "difficult" even though it was not well received.
She wrote: "Being 'difficult' or 'tense' doesn't give people the right to harm + slow down my career. I'm in a HARD situation + I have to be 'difficult' to get through it.
"I need to protect my work + myself somehow? A lot of it is not allowed to say or do anything I want/need without being rejected. What I was actively trying to avoid happens + it somehow reverses.
The 'Everything is Embarrassing' singer was only 18 when she released her first singles and previously said she felt "trapped" as a young artist because so many people had ideas about her image.
She said: "In the music industry, everyone is trying to shape you. They have an idea of ​​what you should be.
"People are getting greedy. When I was younger, I got cornered in situations where it was like, "You have to do this," and I didn't know any better.
"It was just different back then… The internet was there, but it wasn't this thing people came up with.
"I used it to my advantage — that really helped me get my stuff out. But I've been shelved so many times."