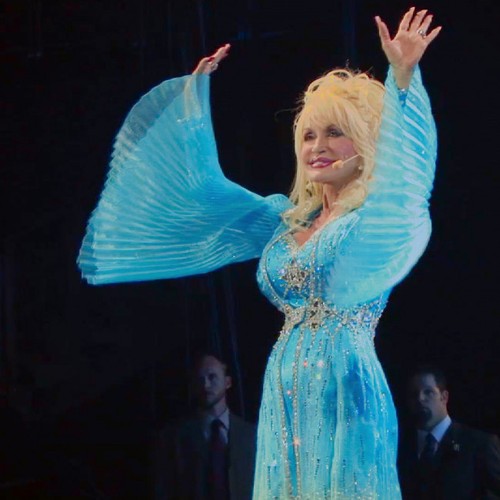 Dolly Parton has joined forces with Cyndi Lauper, Gloria Estefan, Belinda Carlisle and Debbie Harry to form the ultimate girl group.
The legendary stars have come together to record Diane Warren's song 'Gonna Be You' for the new '80s for Brady' movie, with the songwriter revealing she wanted to bring together some of the most iconic stars of the 1980s to celebrate together. to sing friendship.
Diane said of the collaboration, "When I wrote 'Gonna Be You' for '80 For Brady' I wanted to write a song that celebrated the deep friendship of these women. Since 80 was in the title, I had a crazy idea, why not some of the most iconic singers of the 80s, who are still great and always will be, to sing it all?!!!!"
She went on to explain that all the singers she approached said yes to the project and she came away with an all-star lineup.
Diane added: "Everyone I approached said yes and was just as excited as I was!! I'm honored to have Dolly Parton, Belinda Carlisle, Cyndi Lauper, Gloria Estefan and Debbie Harry on this track!! 'Gonna Be You' is that song you want to sing along with all your good friends!!!"
After news of the project broke, Carlisle admitted that she had struggled to keep such a big secret quiet. In a post on Instagram. she wrote, "What an honor to sing with @dollyparton @cyndilauper @gloriaestefan and DEBBIE HARRY! This secret was hard to keep."
"Gonna Be You" is scheduled for release on January 20, while "80 for Brady" – starring Lily Tomlin, Jane Fonda, Rita Moreno and Sally Field – hits theaters in February. The film follows four best friends who embark on a road trip to watch Tom Brady and the New England Patriots compete in the Super Bowl.