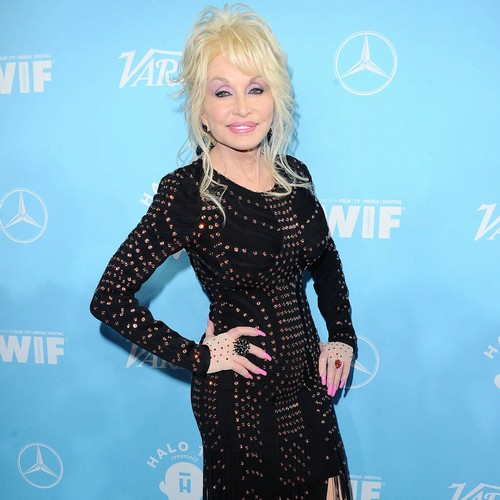 Dolly Parton has collaborated with Paul McCartney and Stevie Nicks on songs for her upcoming rock album.
After the music superstar was inducted into the Rock and Roll Hall of Fame in November, she announced she was working on her very first rock record.
And during an appearance on The View on Tuesday, Dolly revealed she's collaborating with several "iconic singers" on the project, which will be titled Rock Star.
The country legend confirmed that McCartney will be performing, further noting that she finished recording with Nicks earlier this week.
When asked if Mick Jagger has signed on, Dolly admitted that she had approached him about a guest appearance, but was planning to record her own version of The Rolling Stones' (I Can't Get No) Satisfaction.
"Well, I'm trying my best to try and get him on (Rock Star). But I did his song anyway," she replied. "I think Pink and Brandi Carlile are going to sing with me on that particular song."
Elsewhere, Dolly confirmed that she also plans to record with Aerosmith's Steven Tyler, former Journey vocalist Steve Perry, Creedence Clearwater Revival's John Fogerty and Cher, and that the album will feature covers of Prince's Purple Rain, Led Zeppelin's Stairway to Heaven and Lynyrd. Skynyrd's free bird.
"I'm even going to have Cher on (the album)," the 76-year-old smiled. "I got her a song, we tried to get the right thing together. But that's going to be a big sensation, I think."