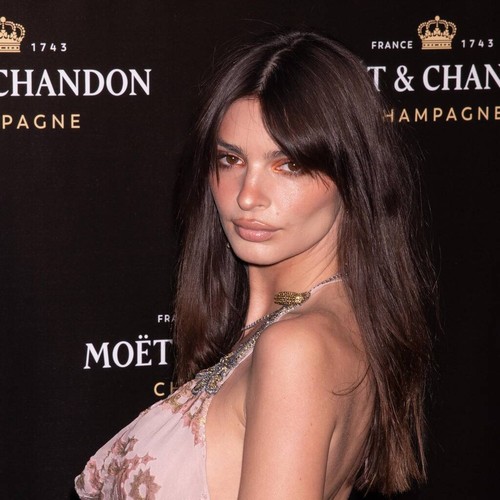 Emily Ratajkowski has destroyed an old interview with Ellen DeGeneres in which the host made a game about Taylor Swift's dating life.
During Taylor's 2012 talk show appearance, Ellen introduced a game where she showed pictures of the singer with male celebrities such as Zac Efron and Joe Jonas and asked Taylor to ring the doorbell if she had dated them.
The Shake It Off star, looking visibly uncomfortable, told Ellen she didn't want to do it and refused to ring the doorbell for a photo, eventually exclaiming, "Stop it, stop it, stop it! This gives me the feeling so bad about myself."
The clip recently resurfaced on TikTok, and Emily made her feelings about the footage crystal clear in the comments.
"This is so fucked up," the Gone Girl star wrote. "She's literally begging her to stop."
The TikTok video also featured an interview Taylor gave to Apple Music's Zane Lowe in 2019, in which she seemingly references the awkward play with Ellen.
"When I was about 23, people just reduced me to – kind of making slideshows of my dating life and putting people in next to whom I once sat at a party and decided my songwriting was a trick rather than a skill and a craft she told him. "It's a way of taking a woman who does her job and manages to do her job and make things, and it's sort of figuring out how to completely minimize that skill."
In the caption of the TikTok clip, the writer added, "In this interview, she 100% describes being on the Ellen show."