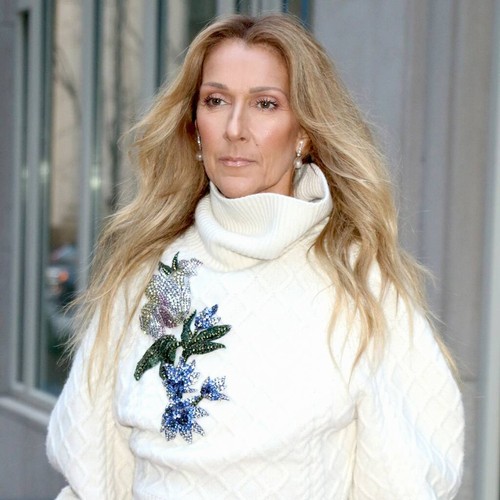 Fans have expressed outrage that Celine Dion is not on Rolling Stone's list of "greatest singers".
On New Year's Day, music magazine editors published an article titled "200 Greatest Singers of All Time," with Aretha Franklin, Whitney Houston, Sam Cooke, Billie Holiday, and Mariah Carey rounding out the top five.
However, many fans were quick to point out that Celine was snubbed, as were Diana Ross, Dionne Warwick, and Jennifer Hudson.
"With all due respect, not counting Celine Dion, arguably the best vocal engineer of all time, in this list is borderline betrayal," one follower tweeted, while Yvette Nicole Brown argued, "They have THE @MichaelJackson way down on EIGHTY-SIX?! and no @CelineDion at all?!Hurry up the way MJ sang #WithAChildsHeart when he was a CHILD at least makes him in the top three and if Celine Dion isn't in the top ten then what the hell are we doing ?! Rolling stone."
Another user posted, "Celine Dion doesn't need a damn Rolling Stone to tell her she's one of the best vocalists in the world, she makes her own lists."
Rolling Stone representatives have not yet commented on the backlash.
Still, the authors of the list seemed to foresee some discussion.
"Before you start scrolling (and commenting), remember that this is the list of the best singers, not the list of the best voices. Talent is impressive; genius is transcendent. Sure, many of the people here were born with huge pipes, perfect pitch , and limitless range. Others have rougher, weirder or more delicate instruments," they explained in the article.
A Celine spokesperson has not weighed in on the list.
In December, the Canadian superstar announced she would be postponing a series of concerts because she had been diagnosed with stiff person syndrome, a neurological condition that affects her muscles.