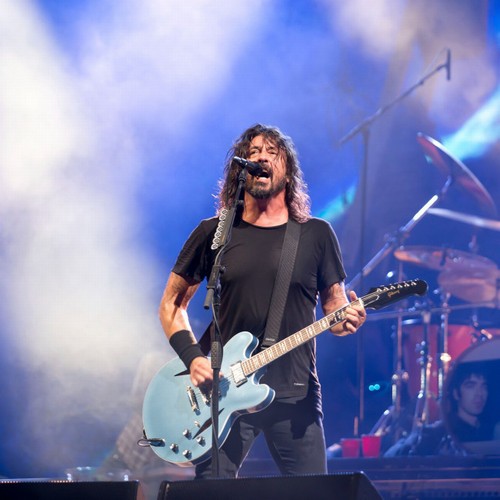 The Foo Fighters continue as a band after the death of Taylor Hawkins.
The rock band — which formed in 1994 — mourned the loss of member Taylor when he passed away last year at age 50, but remaining members Dave Grohl, Nate Mendel, Pat Smear Chris Shiflett and Rami Jaffee took to social media on Sunday ( 01.01 .23) to confirm that they will return and continue as a quintet in the future.
A statement on Instagram read: "As we say goodbye to the most difficult and tragic year our band has ever known, we are reminded how grateful we are for the people we love and cherish the most, and for the loved ones who are no longer with us. Foo fighters were founded 27 years ago to represent the healing power of music and a continuation of life. And over the past 27 years, our fans have built a global community, a dedicated support system that helps us all helped us through the darkest of times together. A place to share our joys and our pains, our hopes and fears, and to participate together through music in a chorus of life. Without Taylor we would never be the band have become who we were – and without Taylor, we know we'll be a different band in the future We also know that you, the fans, meant as much to Taylor as he did to or you. And we know that when we see you again – and we will soon he will be there every night in our thoughts with all of us.
The 'Best of You' hitmakers – who canceled all remaining tour dates when Taylor died but returned to the stage in September for a small series of memorial concerts – also vowed to 'always remember' their tragic bandmate while teasing their five million followers that they "can't see" what's to come in the new year.
She captioned the post: "We will always remember Taylor [black heart emoji] Can't wait to see what you bring in 2023″