The Canyon of no return is one of the first real puzzles you'll encounter in One Piece Odyssey; a cave full of hallucinogenic mushrooms that will send you straight back to the entrance if you lose your way. That's right, it's one of those classic endless game mazes, where only the right route will get you through.
The NPC at the entrance suggests going back to Nanohana to find a Navi Parrot to guide you. Thing is, it's a long way back to Nanohana and in order to enlist the aid of a Navi Parrot you'll need to embark on a somewhat tedious quest to collect seeds to feed it with. The quest also doesn't yield particularly decent rewards.
As with all game mazes, you can eliminate it, but why not just use this route to find your way through? If you pre-purchased One Piece Odyssey, you might want to know that too how to change outfits (opens in new tab) to that alternative one you got for free. This is the correct way to cross the Ravine of No Return.
How to get through the Ravine of No Return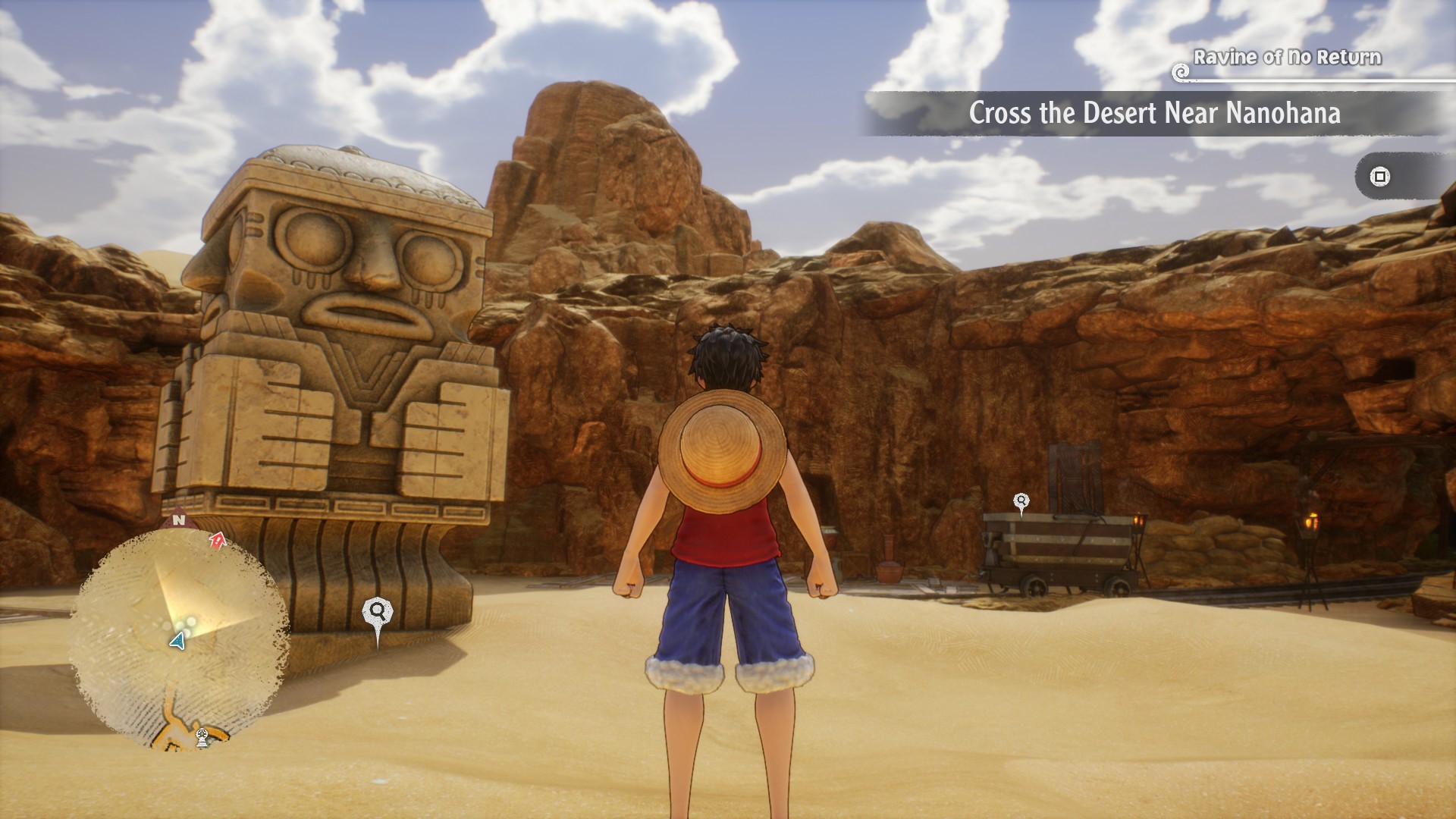 While you can get through this maze through an elimination process, it's a bit frustrating when every wrong turn sends you back to the start. This is how you get through the ravine to the other side:
At the first statue, take the right passage
Go through the room with the three monkeys
At the second sunken statue surrounded by trees, take the left passage
At the third statue that has fallen on its side, go straight ahead
At the fourth statue in the grass, take the left passage
At the fifth statue surrounded by crystals you will find Collapsed Joe. Take the right door leading outside and go straight ahead
At the last statue buried in the sand, take the right passage
Now all you have to do is fight off the two giant lizards and you'll find yourself in the Great Sandy Desert Dunes, ready to continue your adventure.