One Piece Odyssey is launching soon so we can put on Luffy's straw hat to go on an adventure and explore the mysterious island of Waford. It's pretty big for One Piece fans to see the Merry's crew in a full-fledged RPG, and it's packed with callbacks, including little cutscenes that talk about previous One Piece exploits.
If you pre-purchased the game, it means you also got some alternate outfits for your characters. That said, the game doesn't make it hugely clear on how to change each character's costume. Here I explain how to swap your One Piece Odyssey outfits in-game and show you what the alternate pre-purchase outfits look like.
How to change One Piece Odyssey outfits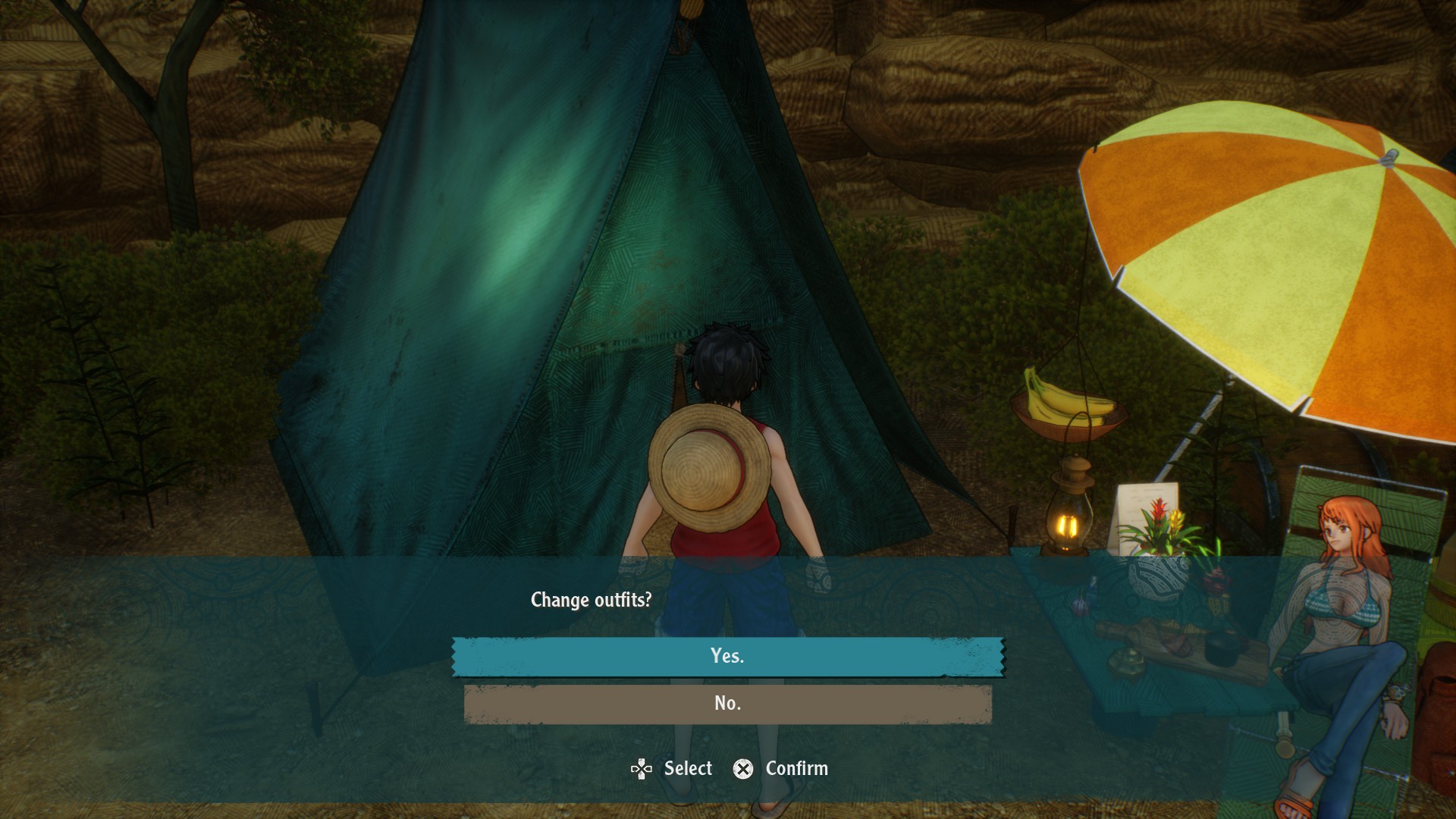 Switching outfits in One Piece Odyssey is a bit confusing, because while the active outfit is listed on a character's menu page, there's no way to change it from there. You can only change outfits when camping or visiting a tavern, like the one in Nanohana. Camping spots are marked on the map with the small tent symbol. Once camped, walk to your tent to change into your outfit. In a tavern you just need to talk to the bartender, but you will not be able to access a tavern until the second chapter when you go to Nanohana.
One Piece Odyssey pre-purchase outfits
While I haven't yet found a way to earn new outfits in-game, pre-purchasing will grant you the alternate "Traveling Outfit Set" for Luffy, Zoro, Sanji, Usopp, Nami, Chopper, and Robin, all of whom you can see in the gallery above. It's possible that more outfits will only be added as paid DLC, but I'll update this guide if I find a way to get them in-game.