AMD's Best Gaming CPUs Ever Coming February 14th! Oh… wait… no, that was a mistake. Good news though, the new 3D V-cache chips are inexplicably going to support overclocking! Oh… wait… no, that was a mistake too.
I mean, this is getting ridiculous now. We've been waiting for AMD to launch its new one gaming-focused AM5 processors (opens in new tab) because we were sitting in a hotel in Texas with the design team and they were grilling when it was going to melt a ton of extra cache onto its new chips.
And you know what, AMD doesn't seem to be taking this launch seriously at all.
There was talk of it a few weeks ago a release date of February 14 on the AMD website (opens in new tab), though that turned out to be a mistake and was immediately removed. And yesterday we learned that on the product pages all three new Ryzen 7000X3D CPUs would be "Unlocked for Overclocking".
That was a surprise considering that the Ryzen 7 5800X3D (opens in new tab) launched at both a lower clock speed than its Ryzen 5000 series predecessors and was completely shut out of the overclocking fun. Well, not rather fully.
It's still locked to traditional overclocking, though we've seen people overclock it to 5.14 GHz via the BCLK (opens in new tab) setting in a super expensive motherboard. According to our review, the $450 CPU (recently on sale for $335) is a "technically elegant, efficient CPU that delivers on its promises." It's the fastest gaming processor you can plug into any AM4 motherboard, so it's actually still quite an effective chip considering the platform's relative ubiquity.
So yeah, that was a bit of a red flag.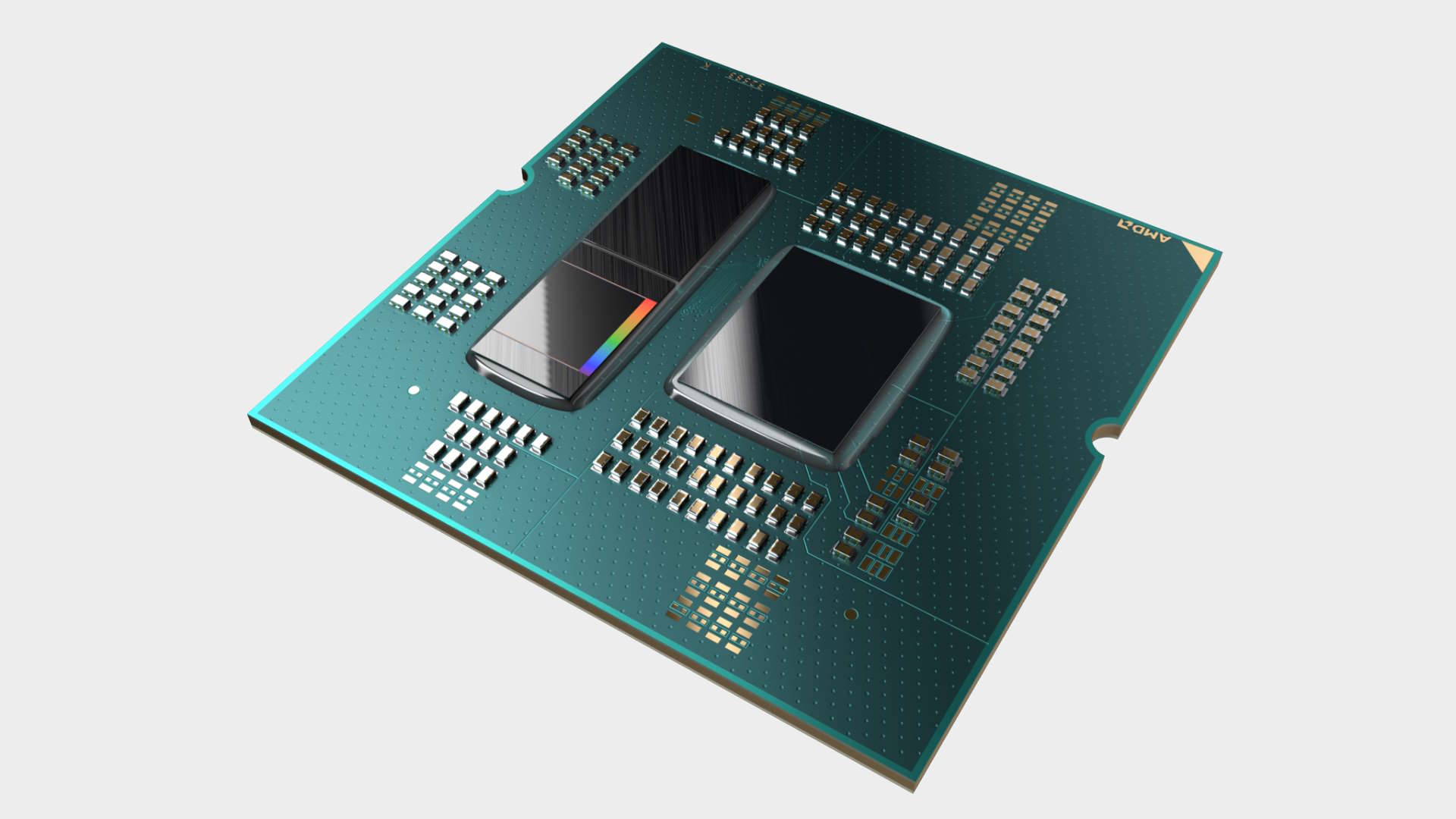 It would theoretically have been possible for AMD to allow some sort of overclocking on the Ryzen 9 7950X3D (opens in new tab) and the 7900X3D (opens in new tab) because those are the two dual-CCD processors. One of the CPUs has the 3D V cache mounted (which lowers voltage and clock speeds) and the other is exactly the same as the non-X3D Zen 4 chips.
The way it's apparently going to work with those dual-CCD CPUs is that Windows and the AMD drivers will be smart enough to know which computer chip is the right one for whatever primary application you are using (opens in new tab). Does the software benefit more from high clock speeds? Go for the standard CCD. Does it really get more out of a huge amount of linked cache memory? Go for the 3D V cache die instead.
Since the CCDs are so separated in OS thinking, this means you could theoretically just overclock the stock CCD to a higher clock speed and get even more benefits from that die for the relevant software, even if you can't get the 3D V touch – cache one.
The Ryzen 7 7800X3D (opens in new tab)only uses a single CCD, however, just like the Ryzen 7 5800X3D, so it's no surprise that it has no hope of overclocking beyond some hairy BCLK chicanery.
We still don't know when these new processors will arrive, but I'm hoping for a February release myself. Let's hope the next announcement will include the correct date.