As reported earlier this year, 90 years after Hammer Films first burst onto the scene, it returns to its horror roots with a new take on the classic novella The Strange Case of Dr. Jekyll and Mr Hyde, and we now have some fresh details on the project.
New images and a release date were exclusively revealed by Empire magazine for Doctor Jekyll, which stars veteran comedy actor Eddie Izzard in the titular role.
The film's story sees Nina Jekyll (Eddie Izzard), an infamous doctor take on some hired help in the form of ex-convict Rob (Scott Chambers). Unknown to Rob, he's become part of a sinister plot created by Nina's alter-ego, Rachel Hyde. Rob and Nina must work together to prevent Hyde from destroying Jekyll's life.
First Images of Doctor Jekyll
Empire debuted a couple of exclusive images, which you can see below.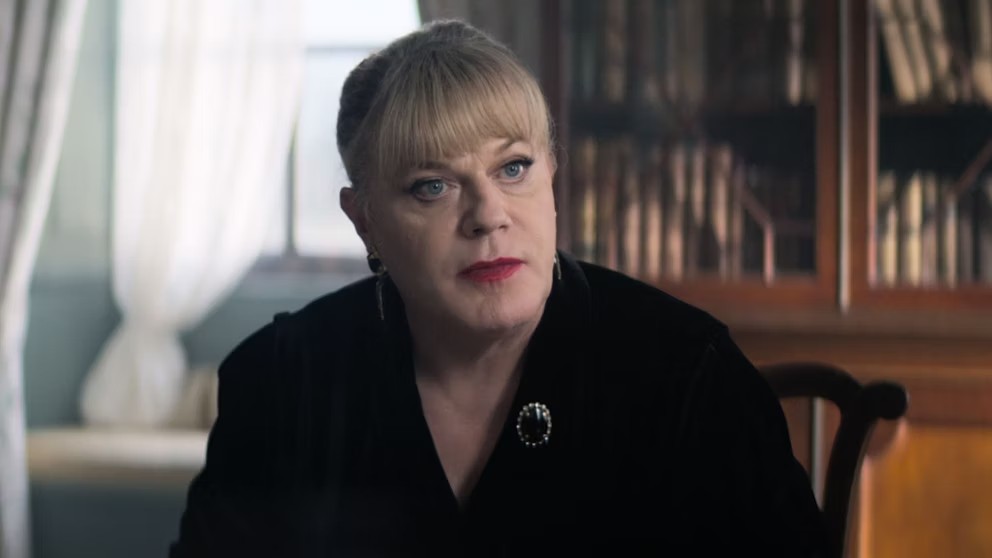 Joe Stephenson (Agatha and the Midnight Murders) is directing with Lindsay Duncan and Simon Callow also starring in the modern reimagining of Robert Louis Stevenson's' story. It had its premiere last month at the UK Frightfest.
The novella has been adapted more than a hundred times in the time since its 1866 release, with the characters last making a notable appearance in Tom Cruise's The Mummy, where Russell Crowe plays the dual role.
Doctor Jekyll is set for a theatrical release in the UK on October 27. No word as of yet when the US audience will be treated to some Hammer time.