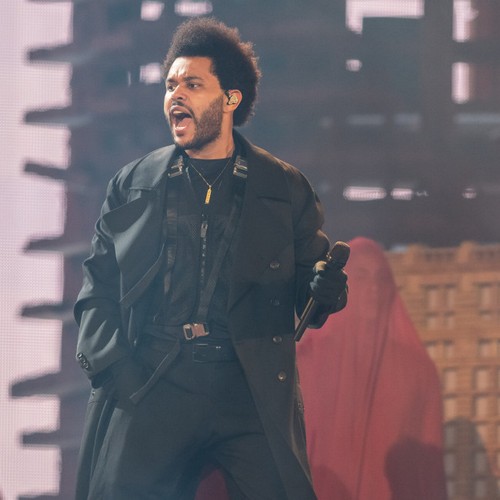 The Weeknd is working on new music.
The 'Creepin' singer has been busy in the studio ahead of the second leg of his 'After Hours til Dawn' global stadium tour, which will see the star perform across Europe and Latin America from June to October.
In an interview with The Hollywood Reporter, he said, "I'm definitely inspired.
"I've been in the studio."
The Grammy winner – whose real name is Abel Tesfaye – has just released 'Nothing Is Lost (You Give Me Strength'), the soundtrack to 'Avatar: The Way Of Water', and he said it would take several rewrites to the song based on feedback from director James Cameron.
He said: "The best part of writing the song was getting notes from James [Cameron] and making sure that all lyrics and tones match the themes of the film.
"I think I rewrote the song maybe six times to make sure it was perfect."
The 'Bleeding Lights' hitmaker admitted he would be "grateful" if the soundtrack is nominated for an Academy Award.
The Weeknd previously had huge success with his film work – he won a Grammy and an Oscar nomination for his 2014 song "Earned It" from the "Fifty Shades of Gray" soundtrack.
Avatar: The Way of Water features the original film score by the late James Horner and new work by Simon Franglen, who took over the project after the composer's death in a plane crash in 2015.