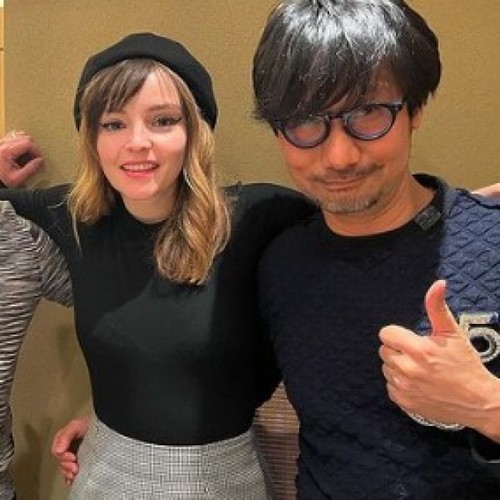 CHVRCHES have been hanging out with Hideo Kojima, sparking speculation that the band is working on the 'Death Stranding 2' soundtrack.
The 'Get Out' rockers – consisting of Lauren Mayberry, Iain Cook and Martin Doherty – provided the title track to 2019's 'Death Stranding' and have previously provided the music for games such as 'Grand Theft Auto V' and 'Forza'.
And after the franchise creator shared selfies from his last encounter with CHVRCHES on his Instagram, the comment section is full of people predicting involvement in the second game's soundtrack.
The sequel is in development for PlayStation 5, while a film adaptation is also in the works.
The band's multi-instrumentalist Martin previously shared their ambition to score a game.
Last year he said: "I think it's inevitable that we're going to score a game at some point.
"We went from 'Mirror's Edge' to 'Death Stranding' until all our passion was in the games industry.
"We're not going to stop making records or putting out songs.
"But it's only a matter of time before we find a game project in a longer form that we can really get our teeth into – especially with Iain's background and film composition."
He thinks the band has the "pedigree" it takes to score a full-length video game.
He told the 'Press X to Continue' podcast, "To really score games, you have to understand games, and you won't meet two game-obsessed musicians again."
Iain already has a clear idea in his head about the kind of game he wants to play.
He explained: "I think what I personally would be looking for is the kind of project where music plays a more central role – where music can really be part of the experience rather than just a backdrop to someone's story.
"When you think of games like 'Tetris Effect' where you actually create the music or influence your gameplay in some way – 'Rez' is probably the best known of course – I love that.
"The faster and better you play, the more the music develops – I like that kind of thing, where it really becomes part of the experience and part of the emotion of playing the game."