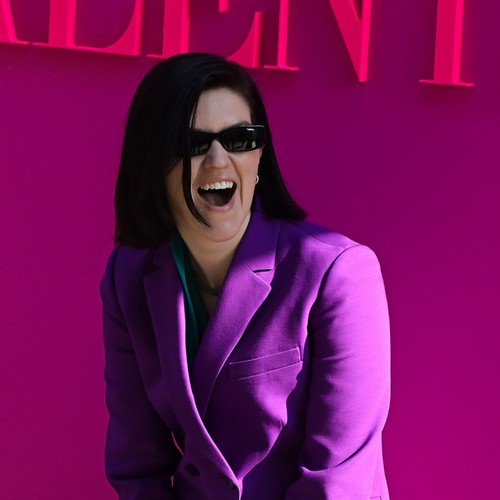 Romy's debut solo album is "almost" almost complete.
The xx star released her debut solo single 'Lifetime' in 2020, but fans are still waiting for a full album from the musician and DJ.
And Romy teased that the project is in line with her latest Fred Again.. collaboration 'Strong' and is 'club-inspired, dancey, emotional'.
During an appearance on BBC Radio 1 Live Lounge, she said of the progress of her LP: "It's actually, and I can say this now, almost finished.
"And it took a little longer than I thought, and thanks for your patience."
Asked if fans can expect the album this year, she replied, "I mean, yes, I really hope so. It's out of my control, but I'm really excited and it's been a lot of fun working with the people I've worked with on it. And I'm excited for people to hear it.
Moreover, Romy confirmed that she has reunited with her xx bandmates Oliver Sim and Jamie xx to write some new songs during the holiday season.
She said: "There is so much love there. It was really nice to do and learn some new things and have new experiences like this."
The reunion comes after Oliver teased that "definitely" new music is on the way.
The composer – who released his debut solo album 'Hideous Bastard' in 2021 – assured fans that while the trio are pursuing their respective solo careers, they will regroup to record new songs.
Appearing on the Consequence's 'Kyle Meredith With…' podcast, he said, "The xx will always be my home and will always be my priority. And normally I wouldn't speak for Romy [Madley Croft] and Jamie [xx], but I know they feel the same. I think all of us doing our solo projects just gets me excited. It's like, how is this going to change the band? What did we all learn independently? And nothing is being recorded at the moment, but there is definitely more music from The xx."
The xx's last studio album was 2017's 'I See You' and in 2018 they released the remix LP 'Remixes'.
In the summer of 2018, bassist and vocalist Oliver gave an update on the progress of their new material.
He said: "I've been working with Romy a lot over the last few weeks. I've been working a lot with Jamie, but we haven't had the moment where all three of us are in the room together."
He added that they had been working on individual projects "like we're making our own records".
Outside of the band, singer and guitarist Romy has co-written a number of tracks, including Dua Lipa and Silk City's smash hit 'Electricity', while Jamie co-wrote Florence + The Machine's 'Big God' and is listed as a producer on Mark Ronson and Miley Cyrus' 'Nothing Breaks Like A Heart'.
Last year, Romy teamed up with Fred Again… on 'Lights Out', while Jamie toured and played at festivals.