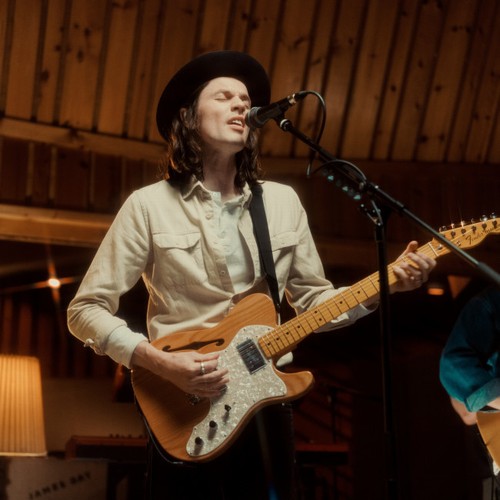 James Bay says picking up the guitar for the first time was like realizing "you're in love with a girl".
The 'Hold Back The River' hitmaker admits that the stringed instrument "feels like an extra limb" and it always inspires him to take different paths with his music.
In a video interview with Fender, he said, "When I first picked up guitars, it's like first realizing you're in love with a girl."
He continued: "The guitar feels like an extra limb to me. It's become a really important part of me. An extension of how I feel and who I am, and it still shows me new paths and ways to do . Which.
"I think we're friends for life."
The 32-year-old star was inspired to pick up the guitar upon hearing 'Layla' from Eric Clapton's Derek and the Dominos, which "blew [his] mind".
The 'Give Me The Reason' singer spoke to promote the new Fender American Vintage II guitar series, which is based on vintage Fender models from the '50s, '60s and '70s.
Justin Norvell, Executive Vice President of Product, FMIC, commented: "The iconic models in the American Vintage II Series are nearly 1:1 similar to their original predecessors. Today they are built with precise, modern manufacturing processes that were not available in the past.
"These original guitars and basses have long been coveted by avid players and vintage enthusiasts around the world for their aesthetics and tone that inspired some of the greatest music and most recognizable guitar and bass lines of all time. Whether you're looking for nostalgic guitar tones in the studio, or a vintage-style instrument that can withstand the rigors of the road, the American Vintage II Series leverages the best of Fender's legacy and craftsmanship, so modern musicians can enjoy today's can renew soundscapes.
For the full lineup and more information on Fender products, visit fender.com.