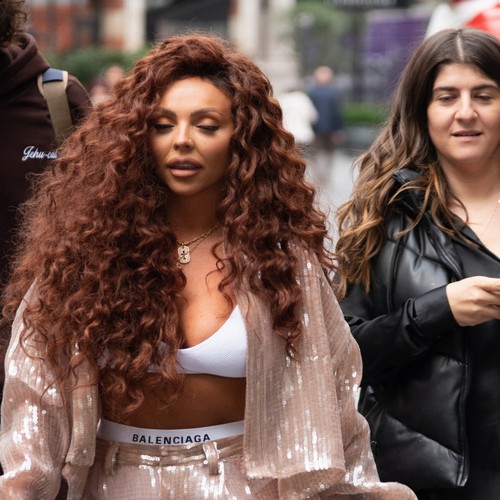 Jesy Nelson is reportedly in talks to sign with a major record label.
The former Little Mix star – who left the top girl group in 2020 as the band took a toll on her mental health – parted ways with Polydor last summer to take a new direction with her music after releasing her debut single , 'Boyz', whose music video led to accusations of blackfishing.
And now it's been reported that she's being eyed by Warner Music for a new deal.
A source told The Sun newspaper's Bizarre column: "It's been a tumultuous few months for Jesy, but she's working hard to come back with a bang.
"She has had discussions with labels, including Warner, about the possibility of signing a new deal.
"Jesy will be releasing 'Cried Out' as an independent artist and the labels will closely monitor the response to the song.
"After being so unhappy, Jesy really enjoys being independent.
"But she has made it clear that if someone offers her the right deal, she will accept it.
"She's been in talks with Warner for a while, but it all depends on whether they can make a deal that suits them.
"Those around Jesy think she would have a great future at Warner, but nothing is set in stone."
Fans will get their first taste of what's to come when the 31-year-old singer releases her new single "Cried Out," for which she recently shot a music video.
The label talks come after Jesy revealed to fans that she has built a studio on her Essex pad and will be making her next project.
Showing off the room in her home she's transforming with all the equipment in boxes on the floor, she said on her Instagram story, "For my next project, I'm going to turn a room into a studio. I'm very excited.
"I ordered the equipment. I'm going to learn how to record myself and learn how to do all of that."