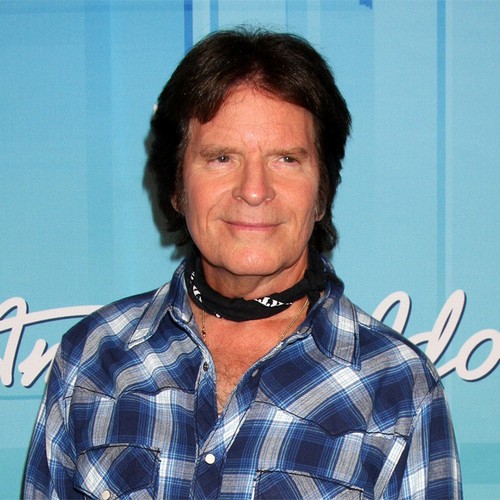 John Fogerty got back the back catalog of Creedence Clearwater Revival.
The 77-year-old musician has spent years fighting for his songs and he has now bought a majority stake in the worldwide publishing rights to his extensive discography from Concord Records, who acquired the band's work when they bought Fantasy Records in 2004. returning royalties to the singer in good faith that same year.
John would soon have some U.S. publishing rights restored under a law that limits intellectual property copyright to 56 years, but he and his wife Julie decided to seek majority control of global rights as well.
He told Billboard: "The happiest way to look at it is, yeah, it's not everything. It's not a 100% win for me, but it's definitely better than it was. I'm actually still a bit in shock. I haven't allowed my brain to really, actually, feel it yet.
He also tweeted: "From January I own my songs again.
"This is something I never thought would be a possibility.
After 50 years I am finally reunited with my songs. I also have a say in where and how my songs are used. Until this year, that's something I've never been able to do."
Under the terms of the deal, Concord will retain the Creedence Clearwater Revival master recordings already in the catalog and will continue to control John's share of the publishing catalog for an indefinite limited time.
Concord president Bob Valentine said, "John's songs are some of the best compositions of the 20th century.
"We have been honored to own and represent these works since acquiring Fantasy in 2004. Given the unique circumstances surrounding the history of John's relationship with Fantasy, we were more than happy to oblige John and Julie in working out an agreement for these songs to return to him early.
"And we are extremely grateful that John has agreed to partner with Concord for the remaining worldwide copyrights on the portion of these songs that we retain."
The hit makers of 'Bad Moon Rising' – which also included John's brother Tom, Stu Cook and Doug Clifford – signed with Saul Zaentz's Fantasy Records in 1968, and in 1980 the lead singer of 'Fortunate Son' chose to relinquish all rights to the band's music. to the label boss in an attempt to get out of their contact, leading to a long, bitter legal battle.
This included a failed plagiarism lawsuit brought by the film's producer against his former artist over one of John's own songs to which he no longer had the rights, and agreeing a publishing deal that ultimately fell through.
Zaentz – who financed much of his film production career from the band's royalties – died in 2014 of complications from Alzheimer's disease.