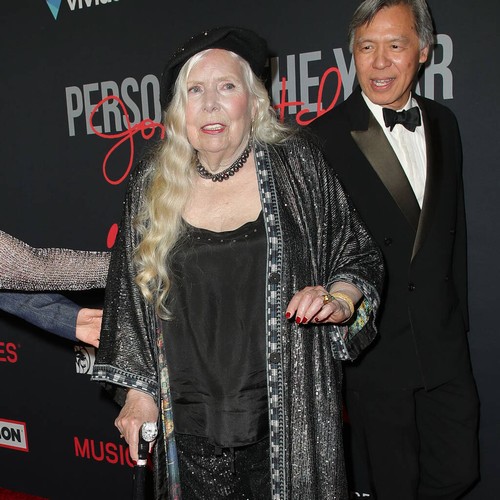 Joni Mitchell is honored with the Gershwin Prize for Popular Song.
On Thursday, U.S. Librarian of Congress Carla Hayden announced that the Big Yellow Taxi singer will receive the award at a concert to be held March 1 in Washington, DC.
"Joni Mitchell's music and artistry have left a distinct imprint on American culture and internationally, crossing folk music with a distinctive voice whose songs will stay with us for a long time," she said. "Joni Mitchell's music has so many artists and music lovers all singing her tunes. We are honored to present the Gershwin Prize to this musical genius."
Commenting on the news, Joni commented, "This is a very prestigious award. Thank you for honoring me."
The Gershwin Prize for Popular Song has been described as "the country's highest award for influence, impact and achievement in popular music".
Past recipients have included Paul Simon, Stevie Wonder, Paul McCartney, Carole King, Billy Joel, Willie Nelson, Smokey Robinson, Tony Bennett, Emilio and Gloria Estefan, Garth Brooks and Lionel Richie.