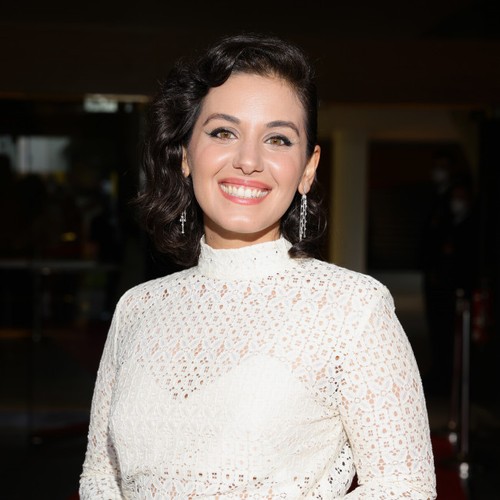 Katie Melua has announced that she is releasing her ninth album.
The 38-year-old singer's 10-track 'Love and Money' will be released on March 24 via BMG and is supported by a previously confirmed spring tour of the UK and Europe.
A follow up to her 2020 album 'Album No 8' and 2021's 'Acoustic Album No 8', her latest record was produced by Leo Abrahams and recorded at Peter Gabriel's Real World Studios in 2022 while Katie was pregnant with her son, whom she had in December and named Sandro.
The record's lead single – album opener 'Golden Record' – premiered Friday (13.01.23) on BBC Radio 2 and is billed as "Katie reflects on her place in the world; the perks and challenges of being a woman in the music industry and the delicate balance between career and family, all brought to life in a crescendo of personal acceptance and catharsis."
Katie said of the song, "It's about the scene changing and being a woman in the music industry and how strange and lucky I feel to have a job that I'm addicted to.
"This approach for almost 20 years has made me very dogmatic and left very little room for my life at home.
"Before I knew it, the years had flown by and I was 36, newly divorced, still kicking music like crazy, while friends all around me were all married and making babies.
"And while the appeal of making records and getting on stage still did everything I thought I needed for my soul, I knew that not having a stable relationship at home and starting a family was slowly gnawed at me.
"When I was writing 'Golden Record' it was like I finally made peace with it, accepted how things have changed in the industry, was happy with my lot at home and ready to face the fear of the eternal carnival of the music industry."
Katie is best known for the hits "The Closest Thing To Crazy" and "Nine Million Bicycles," but her "Album No 8" was her most critically acclaimed to date, as she pushed back against the romantic idealism of poop songs.
'Love and Money' will soon be available digitally, on vinyl and standard and deluxe CD formats.
The deluxe CD contains four bonus tracks, including a stunning duet with German artist Philipp Poisel.