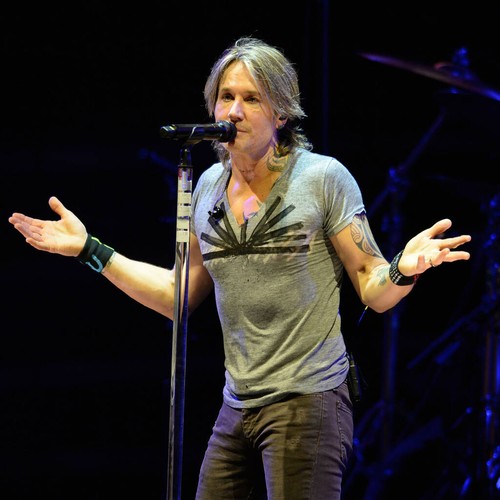 Keith Urban sends members of his team out into the audience after his shows to get feedback from the fans.
The country music star revealed in an interview with Billboard that he sometimes sends his video team to interview audience members after a concert so he can find out why they came to the show, what songs they liked and what tunes they wanted him to play.
"Sometimes I would send my videographers out to interview the audience afterwards because I'm curious about what people like about the show and maybe what songs they missed and things like that," he explained. "I started doing that a few tours (ago) because it helps me figure out if there are songs that people want to hear that we haven't done.
"One of the questions I'd ask people who'd never seen us was why you wanted to come and hear us, and a lot of times it was, 'Well, my friend told me I really should come see the show.' So it was people dragging people along that created this new audience."
Keith spent much of 2022 touring America and he found himself with more new fans in the audience than usual.
"Night after night I was shocked by how many new people were there. And early on I started asking people, 'Hands up. Who hasn't seen us play before?' And sometimes a third of the hands went up. It was amazing. I've never seen that before," he gushed.