An often overlooked factor for a great VR experience is sound quality. I wouldn't feel so strongly about this if it weren't for the Valve index (opens in new tab), which introduced me to excellent VR audio that can trick your brain into thinking you're somewhere else. The problem is I don't own a Valve Index – it's a $1,000 headset. I own a Meta Quest 2 and I've been trying to figure out the best way to mimic the Index with it since I got it.
The Logitech Chorus is the best way I've found to do just that.
The standard audio solution for the Quest 2 leaves a lot to be desired. I can see why it wasn't top of the priority list for the entry-level headset: it does a lot of other things really well, and it used to be horribly cheap (it's a bit more expensive now, though). But I often wish for a little more spice in the audio department. The two small cut-out speakers on the Quest 2 can fairly blast the audio to your ears while wearing the headset, but they don't deliver much clarity, bass or noise isolation. They also don't handle high volume particularly well. All this takes me out of the virtual reality experience.
The obvious solution is to plug in headphones. Easily done, the Quest 2 offers a standard 3.5mm port that most headphones fit snugly into. That's been my go-to approach for the past few years – I haven't made a pair specifically with a short cable run for the Quest 2, but any regular SteelSeries Arctis Pro Wireless headphones I have for calls work well enough. You just have to deal with the tangle of cables when switching the headset on and off.
Choir specifications
Drivers: Dual custom and tuned open-type drivers
Connectivity: USB Type C
Price: $100/£90 (opens in new tab)
Headphones are good enough, but they don't quite fit the VR experience perfectly. VR is supposed to deliver a more tailored audio experience to represent the 3D world around you when you're wearing the headset – stereo headsets don't do this very well.
That's why I've always come back to the Valve Index audio solution: two off-ear BMR drivers designed to fully surround the wearer's ears with audio and maintain long-lasting comfort. It accomplishes both goals very well. Audio comes through loud and clear, with an open-back design that delivers an expansive soundstage for more focused audio. Despite the obvious gap between you and the drivers, it's also surprisingly good at soundproofing.
The Logitech Chorus approaches an exact replica of the Index audio solution in a Quest 2-friendly form factor. The Chorus also includes two off-ear, open-back BMR drivers to emulate the audio characteristics of its inspiration almost enough.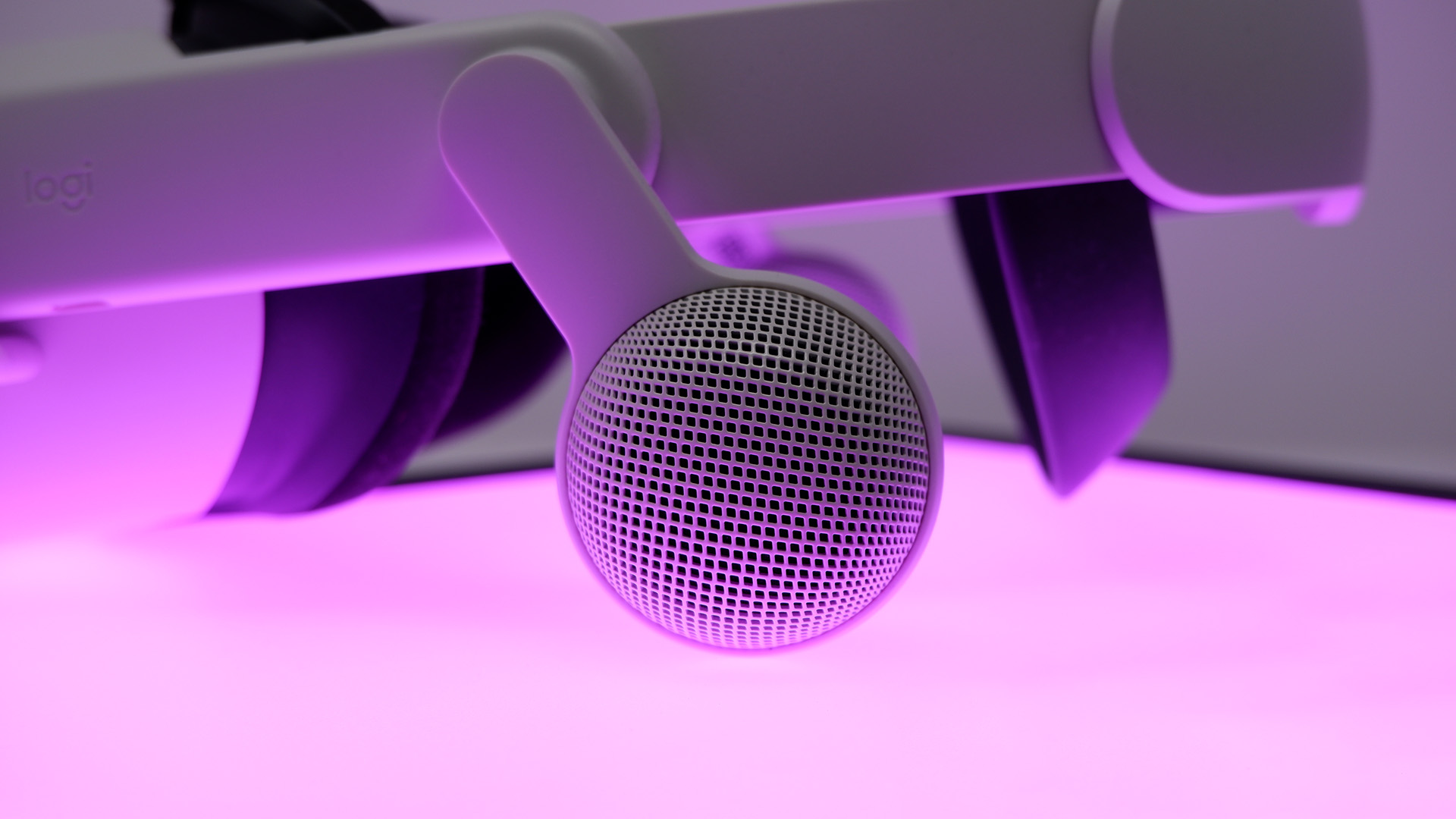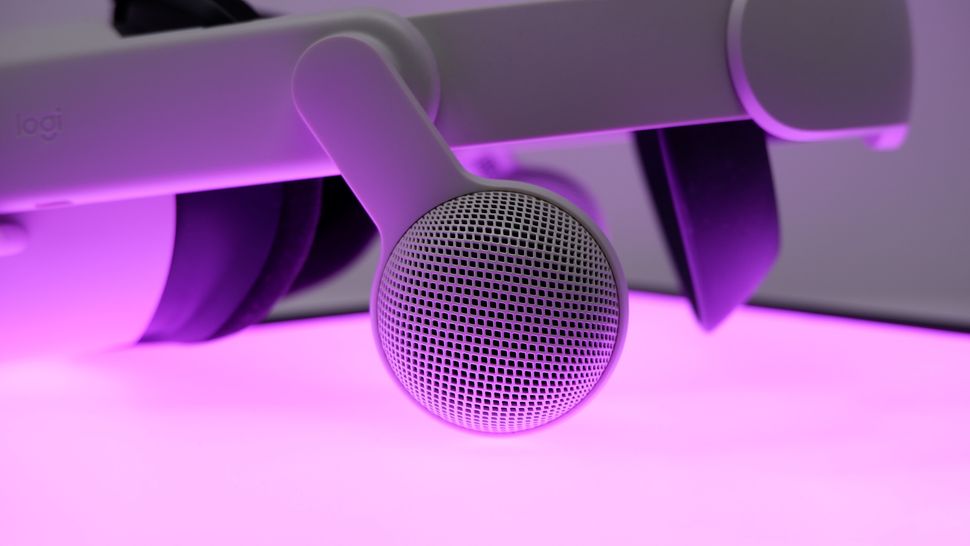 It's really a pretty simple like-for-like audio solution and it works just as well as I hoped. The audio quality is simply outstanding and it delivers that level of immersive audio in a way that my headphones just couldn't hack. They can also go much louder than the built-in speakers.
Installation is simple: the Chorus simply and securely snaps onto the Quest 2 frame. It's relatively ambivalent to the strap you have installed on your headset, as it clips onto the two sturdy arms attached to the actual headset. It worked great with my Elite band and of course also with the standard cloth band. Third-party bands with a similar design principle to this should be similarly compatible. Just plug the compact USB Type cable into the headset and you're good to go.
The short USB Type-C connection also means there are no more cables to get tangled up with the Chorus. While it takes up the only USB Type-C port on the headset, the Chorus offers USB passthrough so you can still run a line to your PC for Oculus Link or easily charge the headset.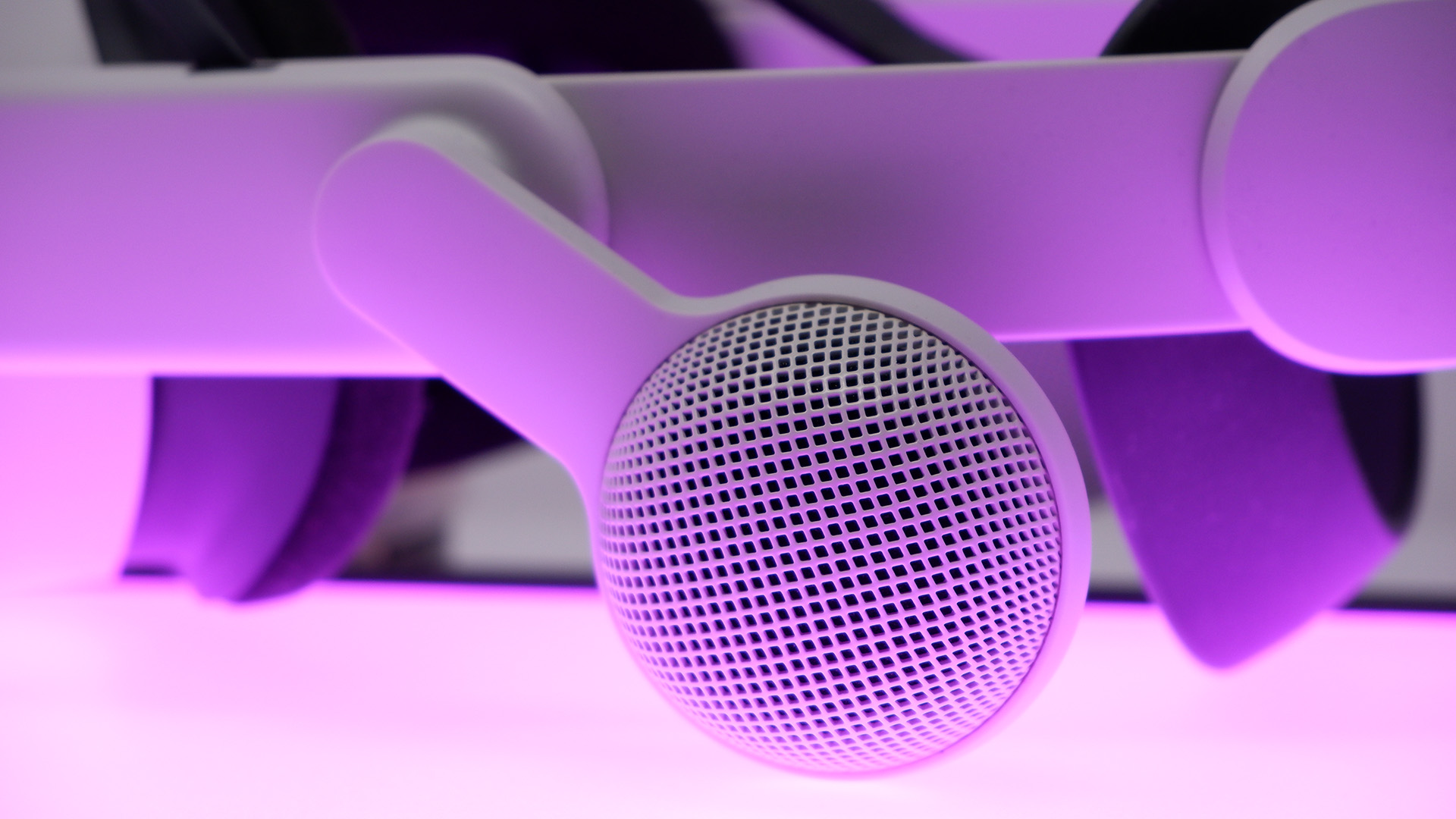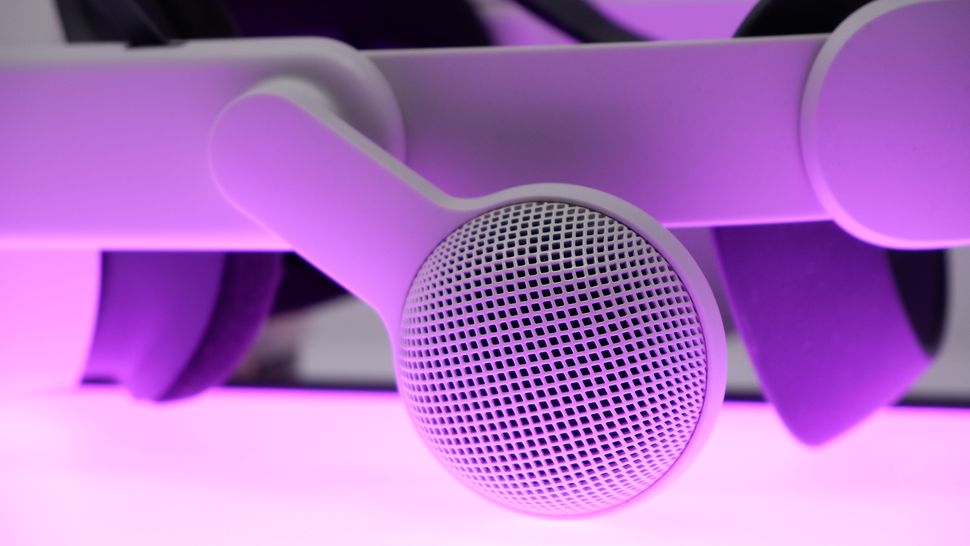 At $100/£90, the Chorus rivals an all-new pair of headphones in terms of price, and admittedly, they're much more limited in use. It's easy to see the Quest 2 as a cheaper option than many other more expensive PC VR headsets, such as the Valve Index, but if you want to put together a more comfortable, immersive VR experience with the Quest 2, you should. spend a lot of money to get there.
My VR headset setup now includes the $100 Logitech Chorus, $60 Elite Strap, and $80 Link Cable. If I bought all of this today, with the Quest 2 at the new price of $400, I'd be willing to spend $640.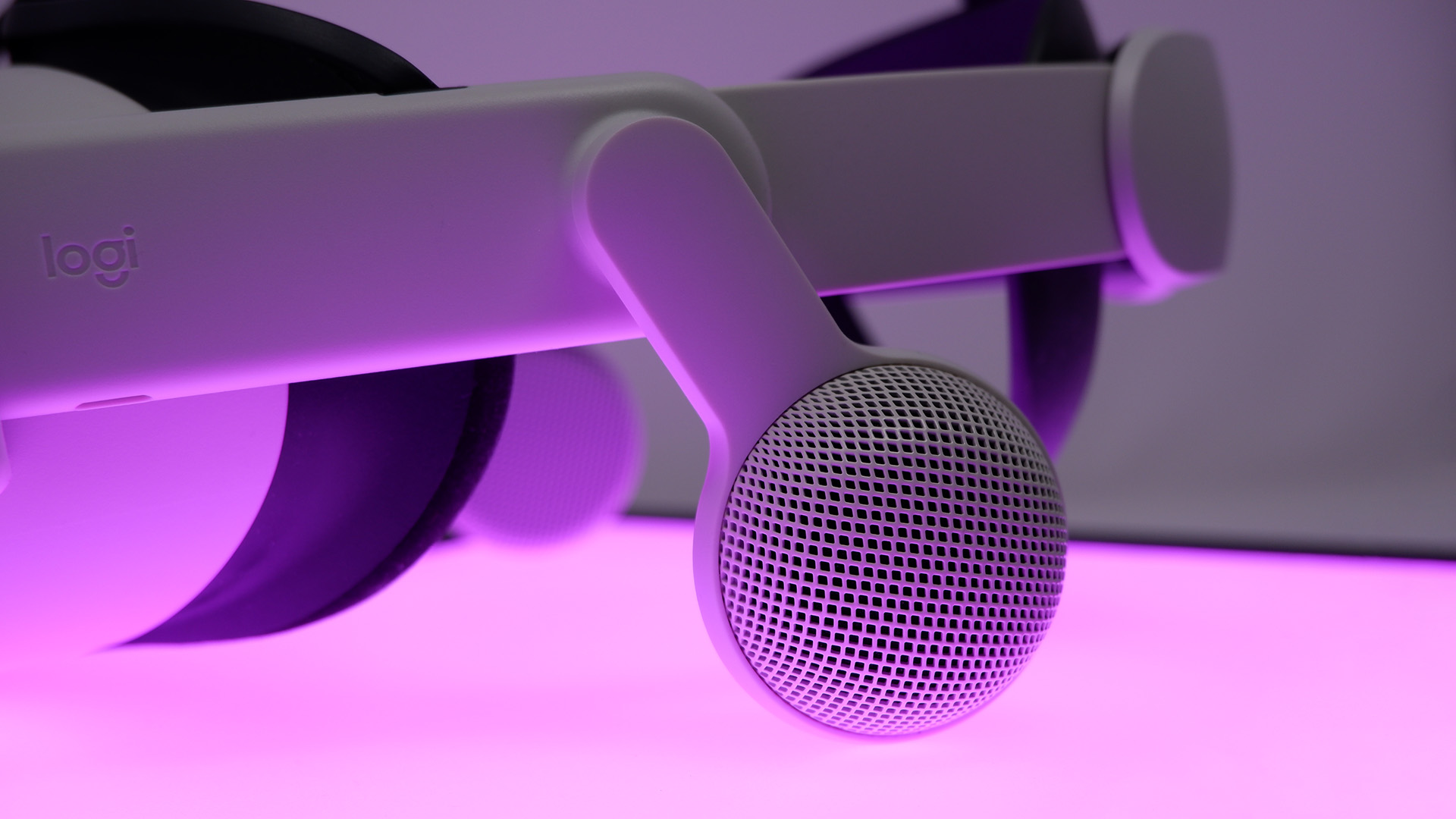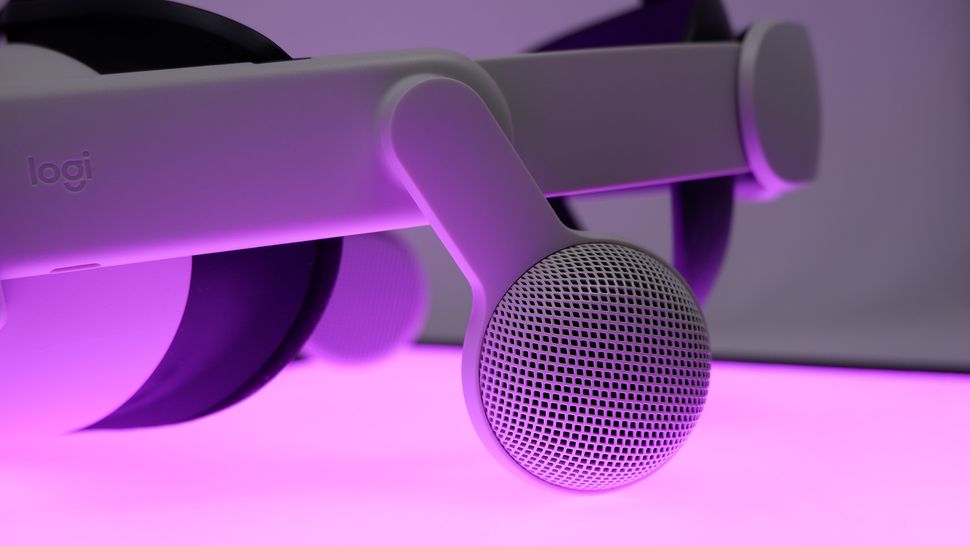 Sure, it's not the $999 Valve is asking for the Index, but it all adds up. The entry-level Quest 2 can quickly become a lot more expensive with a few, in my opinion, must-have accessories.
Admittedly, a more comfortable strap is more of a must-have in my opinion, if only because I couldn't stand wearing the Quest 2 with its original fabric after using it for a while.
However, the Logitech Chorus hits me perfectly. It's exactly what I've been looking for in an audio upgrade for the Quest 2, delivering all-round immersive audio to rival the best on the market in my books. If you're looking for a similar upgrade or just tired of cable clutter, it's worth considering the Chorus.