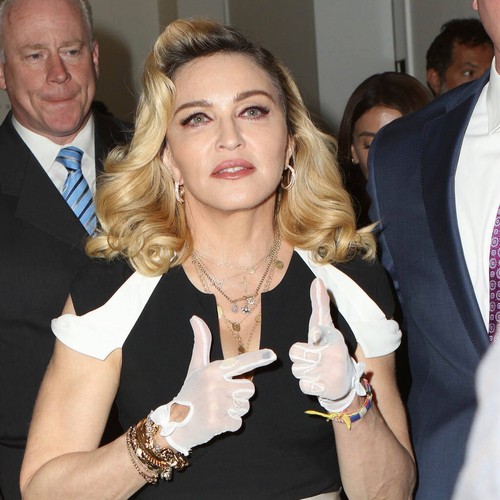 Madonna has announced a major world tour to mark her 40th anniversary in the music business.
On Tuesday, the Queen of Pop confirmed the 35-day trek, titled Madonna: The Celebration Tour, promising the shows will explore her "artistic journey" over the past four decades and pay respects to her beloved New York City. .
"I'm excited to explore as many songs as possible in hopes of giving my fans the show they've been waiting for," she said.
The Celebration Tour kicks off July 15 at Rogers Arena in Vancouver, Canada, with Madonna stopping in Detroit, Chicago, New York, Miami and Los Angeles before heading to Europe for performances in 11 cities, including London and Barcelona. , Paris and Stockholm.
It will close on December 1 in the Ziggo Dome in Amsterdam.
To share the news, the Material Girl hitmaker also posted a video featuring stars like Diplo, Judd Apatow, Jack Black, Lil Wayne, Bob The Drag Queen, and Eric Andre on her Instagram page.
The clip, a nod to her 1991 film Truth or Dare, culminated in Amy Schumer urging the 64-year-old to get back on tour.
"The answer is f**k yeah. 80s, 90s, 2000s, four decades of music avec moi (with me)… welcome to the party, b**ches!" exclaimed Madonna.
The superstar last toured in 2019, in support of her Madame X album, though the tour was plagued with cancellations due to her battle with a knee injury.