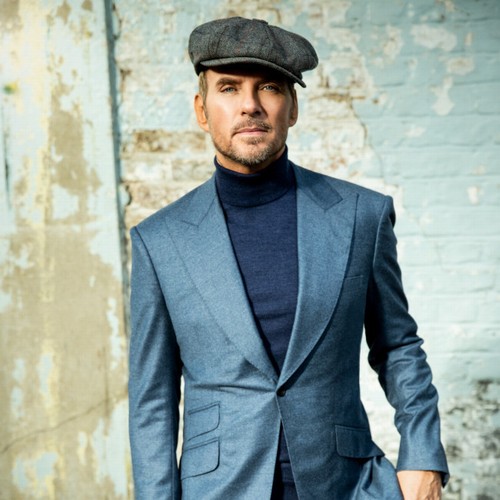 Bros star Matt Goss says he and his twin brother Luke Goss share the same dysfunctional relationship as the Gallagher brothers.
The 54-year-old siblings found great fame as pop group Bros in the late 1980s, and they last reunited in 2017 for two concerts at The O2 Arena in London, which was then followed by the release of the documentary Bros: After 2018's Screaming. Stops, which chronicled their reconciliation and preparation for those shows.
The brothers had been estranged for several years before reconciling in the wake of their mother Carol's death in 2014. Matt admits there is still a lot of tension between them, as does Liam and Noel Gallagher who suffered a massive bust in 2009. -up that ended Oasis and their relationship.
He said: "I'd say we're the Gallaghers of pop! We are compared to them.
"I think family has a habit of pushing the button a little too far. I think if your friends said what your family said to you, you would punch them in the face! But they don't. Family knows they can push you just a little too far. I think as you get older – and I don't speak for the Gallaghers – but I imagine they feel like me that we're all going to have to say goodbye eventually and if someone doesn't want to be around you , or doesn't want to try to get to know or understand you, then at some point you just lose the will. I feel like it can be exhausting.
Matt is hoping there will be another Bros reunion, hopefully by 2024, with shows, a new documentary, and hopefully new music, and the singer is ready to talk frankly about his and Luke's issues.
He said, "Bros, in the next few years it will absolutely happen. I think in 2024.
"If your relationship is criticized in public. There is always something more you want to say.
"I want to say more. But there's still this weird respect, this deep-seated loyalty that you have that you won't cross that final line about how you really feel. I hope if we were to do a documentary, I'd like to say how I really feel for my brother, and I hope he would say the same about me. It's because I'm so tired of walking around, but I'm getting to that point."
But before a reunion takes place, Matt will be touring the UK in 2023 with 'The Matt Goss Experience'.
The series of shows – which kicks off February 27 in Croydon and includes a date at London's Royal Albert Hall – will see Matt perform his greatest hits, new original music and his own personal tribute to one of the greatest songwriters of all time. Cole Porter, in a new set of arrangements with the Royal Philharmonic Concert Orchestra and 15pc MG Big Band.
A new album with the Royal Philharmonic Orchestra will follow in June, which will be recorded in the world-famous Abbey Road Studios.