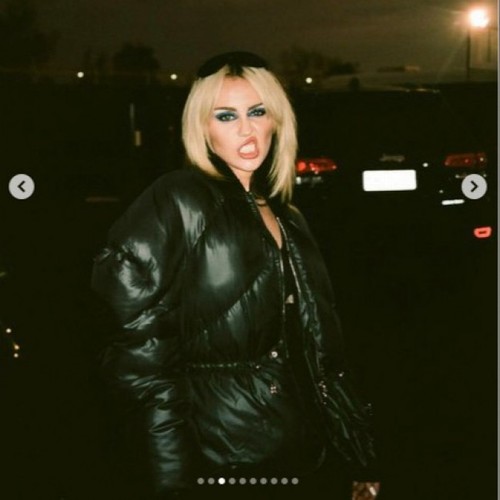 Miley Cyrus has named her new album 'Endless Summer Vacation' and revealed that the new record will be out on March 10th.
The pop star's new album will be her first since 2020's 'Plastic Hearts' and will be preceded by lead single 'Flowers' due out on January 13. Miley confirmed the title of the new album in a post on her social media pages.
Revealing the album name and release date, the post was shared alongside a photo of the star wearing a swimsuit and high heels as she hangs from a trapeze.
A teaser video posted to YouTube shares a snippet of a new song and shows Miley lounging in the sun by a pool.
It comes after the "Wrecking Ball" hitmaker previously shared a snippet of the lyrics to her new song "Flowers," sparking speculation that it was written about her ex-husband Liam Hemsworth.
The track, which will be released on Liam's 33rd birthday, features the words: "Yeah I can love me better than you / I can love me better / I can love me better baby / I can love me better love / i can love me more ah."
The couple met on the set of their movie 'The Last Song' and got engaged in May 2012 before separating the following year. They got back together in 2016 and got married in 2018, but the marriage later crumbled and their divorce was finalized in January 2020.
She was previously rumored to have written about their doomed relationship in a song called 'WTF Do I Know' which was featured on 'Plastic Hearts'.
The song featured the lyrics: "What the hell do I know? I'm alone / 'Cause I can't be anyone's hero / You want an apology? Not from me / Had to leave you in your own misery / So tell me baby, did I get it miss me moving on and I / And I don't even miss you? / Thought it would be you till I die / But I let go, what the f*** am I supposed to know?"