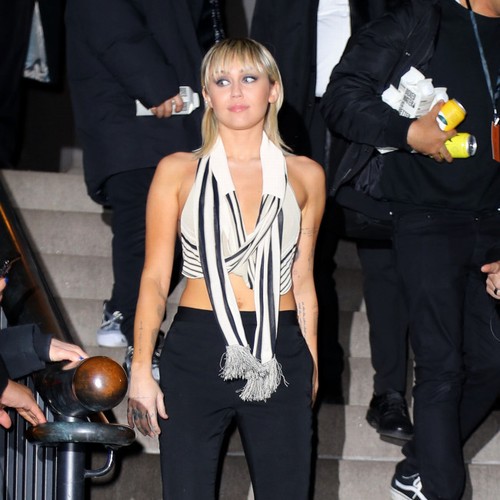 Miley Cyrus stripped naked in the shower to tease her new single 'Flowers'.
The 30-year-old pop star sang the chorus to her upcoming song – which will be released on Friday (13.01.23) – naked underwater in a video shared with her Instagram followers this week.
In the sultry a cappella video, she sings, "I can buy myself flowers, write my name in the sand/ Talk to myself for hours, yes, some things you don't understand.
"But I can make myself dance, yes / I can hold my own hand / Yes I can love me more than you."
In the video, she can be seen with her back turned to the camera as she washes her hair and takes off the track.
The song will serve as the lead single from her upcoming eighth studio album 'Endless Summer Vacation', due out March 10th.
The new record will be her first since 2020's 'Plastic Hearts', while 'Flowers' is speculated to be about her ex-husband Liam Hemsworth as it will be released on his 33rd birthday.
The couple met on the set of their movie 'The Last Song' and got engaged in May 2012 before separating the following year.
They got back together in 2016 and got married in 2018, but the marriage later crumbled and their divorce was finalized in January 2020.
She was previously rumored to have written about their doomed relationship in a song called 'WTF Do I Know' which was featured on 'Plastic Hearts'.
The song included the lyrics: "What the f*** do I know? I'm alone / 'Cause I can't be anyone's hero / You want an apology? Not from me / Had to leave you in your own misery / So tell me, baby , am I wrong that I moved on and I / And I don't even miss you? / Thought it would be you until I die / But I'm letting go, what the hell am I supposed to know?"