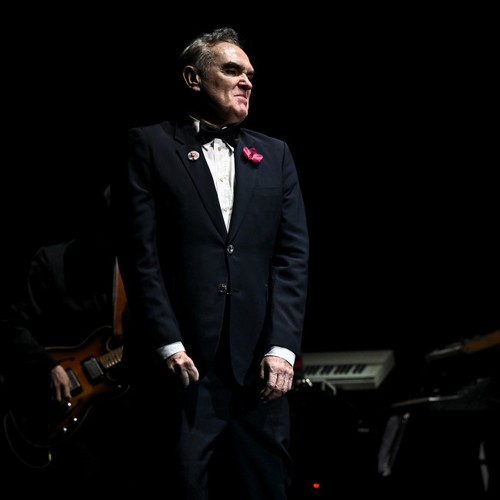 Morrissey has hit back at claims that Miley Cyrus backed out of a collaboration because of his political views.
The controversial 63-year-old musician recently revealed that Miley would no longer appear on his track "I Am Veronica," but he insisted her reasons for pulling out had nothing to do with him.
Speaking on his official Morrissey Central website, he said: "In reality, Miley has pulled out for reasons unrelated to me, after having a major clash with a key figure in 'the circle'. I can't give any details about it private fight because… it's private after all.
"Miley knew all about me when she arrived almost two years ago to sing 'I Am Veronica'; she walked into the studio singing the song. She volunteered. I didn't ask her to join. Her professionalism was amazing, her singing a sight to behold. Every minute I spent with Miley was loving and funny. She asked to be in the 'Veronica' video. I was very honored. She told me that Morrissey- songs played 24 hours a day in her house, and she was often photographed in Morrissey t-shirts. Miley came into my world; I didn't venture into hers. I was eternally grateful, and even now I remain so."
This comes after Morrissey previously revealed that his new album is "no longer scheduled" to be released in February 2023.
The Smiths musician was due to release his 14th solo album 'Bonfire of Teenagers' early next year, but plans have changed.
In a brief statement on his website, he said, "'Bonfire of Teenagers' is no longer scheduled for a February release, as stated by this site.
"Its fate is in the exclusive hands of Capitol Records (Los Angeles)."