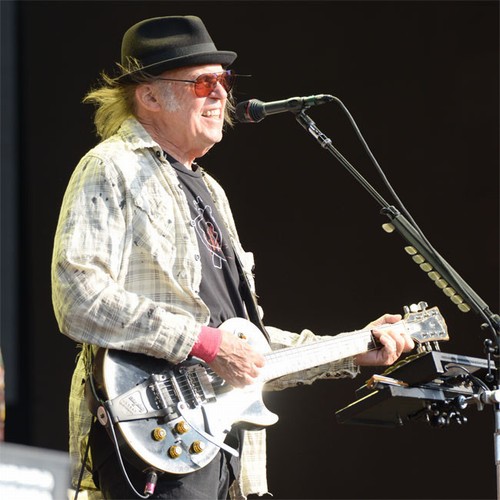 Neil Young will perform his first concert in over three years for Willie Nelson's 90th birthday.
The star-studded 'Long Story Short: Willie Nelson 90' celebration takes place April 29-30, 2023 at the legendary Hollywood Bowl, and the 77-year-old returns to the stage to perform for his dear friend.
Nelson – who turns 90 on April 29 – said: "I can't think of a better way to spend my 90th birthday than being surrounded by family, friends and of course the fans who made this all possible.
"It's an honor to perform in such an iconic venue with such an incredible group of artists."
The stacked bill also includes Beck, Billy Strings, Bob Weir, Chris Stapleton, Kacey Musgraves, Margo Price, Miranda Lambert, Nathaniel Rateliff, Norah Jones, Rosanne Cash, Sheryl Crow, Snoop Dogg, Tom Jones, Warren Haynes and Ziggy Marley.
Tickets go on sale to the public on January 28.
Young has not performed publicly since 2019, with a select few private appearances in 2020, and one of the main reasons is the environmental impact of touring.
However, Young recently revealed that he's come up with a plan to tour and reduce the artist's carbon footprint.
He explained, "I have a plan.
"I worked on it for about seven or eight months with some of my friends. We're trying to figure out how to do a self-sufficient, renewable tour. Everything that moves our vehicles, the stage, the lights, the sound, everything that powers it is clean. Nothing dirty with us. We set it up; we do this everywhere we go."
The 'Heart of Gold' hitmaker added: "Once things are going well and I'm done with my part of the tour, there's no reason the tour should stop.
"The tour can continue with another headliner. It's about sustainability and renewability in the future, love for the earth as it is. We want to do the right thing. That's kind of the idea."