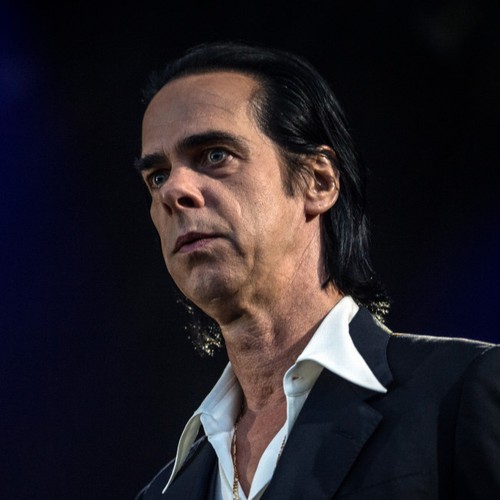 Nick Cave hates songs written "by the emerging horror of AI".
The 'Into My Arms' hitmaker is "not feeling the same enthusiasm" for songs made by ChatGPT that fans seem to have after using the software to send him a few songs "in the style of Nick Cave" and he gave admits he is concerned about the technology.
The 65-year-old musician wrote on his blog The Red Hand Files for his January entry: "Since its launch last November, many people, most buzzing with a sort of algorithmic awe, have sent me songs 'in the style of Nick Grot' created by ChatGPT. There have been dozens. Suffice to say, I don't feel the same enthusiasm around this technology.
"I understand that ChatGPT is still in its infancy, but maybe that's the emerging horror of AI – that it will forever be in its infancy, because it will always have to go further, and the direction is always forward, always faster."
Nick believed that music should emerge from "suffering" from a real emotion experienced by a living and breathing person and not a machine.
He continued: "Songs come from suffering, by which I mean they are based on the complex, internal human struggles of creation and, well, as far as I know algorithms don't feel. Data does not suffer. ChatGPT has no inner being, it hasn't been anywhere, it hasn't endured anything, it hasn't had the guts to reach beyond its limitations, and therefore it doesn't have the capacity for a shared transcendental experience, as it has no limitations from which to transcend.
"ChatGPT's melancholic role is that it is destined to imitate and can never have an authentic human experience, no matter how devalued and unimportant the human experience may become over time."
The 'People Ain't No Good' singer labeled such songs as "a grotesque mockery".
Nick added: "Mark, thanks for the song, but with all the love and respect in the world, this song is bulls***, a grotesque mockery of what it's like to be human, and, well, I don't know many like it – though, wait a minute!, when I reread it, there's a line in it that speaks to me – 'I've got the fire of hell in my eyes' – the song says 'in the style of Nick Cave' , and that's kind of true. I have the fire of hell in my eyes – and it's ChatGPT."