Summary
Oppenheimer receives glowing praise from respected filmmakers Villeneuve and Anderson, who call it a "masterpiece" and emphasize the importance of watching it in IMAX.
The film has been a box office success, earning about 30% of its total revenue from IMAX alone, thanks to its engrossing visual and audio spectacle that demands a theater experience.
Villeneuve and Anderson highlight the significance of the IMAX format, which they believe is the future of cinema and provides an unparalleled experience that cannot be replicated at home or through streaming.
Oppenheimer receives glowing praise from two respected filmmakers, Denis Villeneuve and Paul Thomas Anderson. The latest masterpiece from visionary director Christopher Nolan chronicles the career of J. Robert Oppenheimer (played by Cillian Murphy) who spearheaded the development of the atomic bomb and suffered the fallout. Oppenheimer opened in theaters on July 21 opposite Barbie and, in addition to receiving widespread critical acclaim, has broken box office records on the way to becoming the third highest-grossing movie of the year.
In light of Oppenheimer's box office success, Denis Villeneuve and Paul Thomas Anderson added to the cacophony of praise for the film in an interview with the Associated Press. Villeneuve, the director behind Dune and other critically acclaimed films, called Oppenheimer "a masterpiece" and lauded the IMAX experience. Anderson – the 11-time Academy Award-nominated filmmaker behind Boogie Nights, There Will Be Blood, and more – echoed his sentiment by saying Oppenheimer is best experienced in 70mm IMAX. Read what the two filmmakers said below:
Villeneuve: But where it is right now has blown the roof off of my projection. It's a three-hour movie about people talking about nuclear physics. The future of cinema is IMAX and the large formats. The audience wants to see something that they cannot have at home, that they cannot have on streaming. They want to experience an event. There's this notion that movies, in some people's minds, became content instead of an art form. I hate that word, "content." That movies like Oppenheimer are released on the big screen and become an event brings back a spotlight on the idea that it's a tremendous art form that needs to be experienced in theaters.
Anderson: When a filmmaker as strong as Chris is pointing a finger at you and telling you where to go…you listen…and audiences have been rewarded for it. I know some film buffs who drove from El Paso to Dallas to see the film properly. That's about 18 hours round trip. I don't think there's anyone who could disagree – seeing Oppenheimer on film is superior in every single way. Not to mention, people are tired of asking, "Why would I go to a movie theater to watch TV?" Good question… you don't have to anymore.
Why Oppenheimer Has Been Such A Big Box Office Success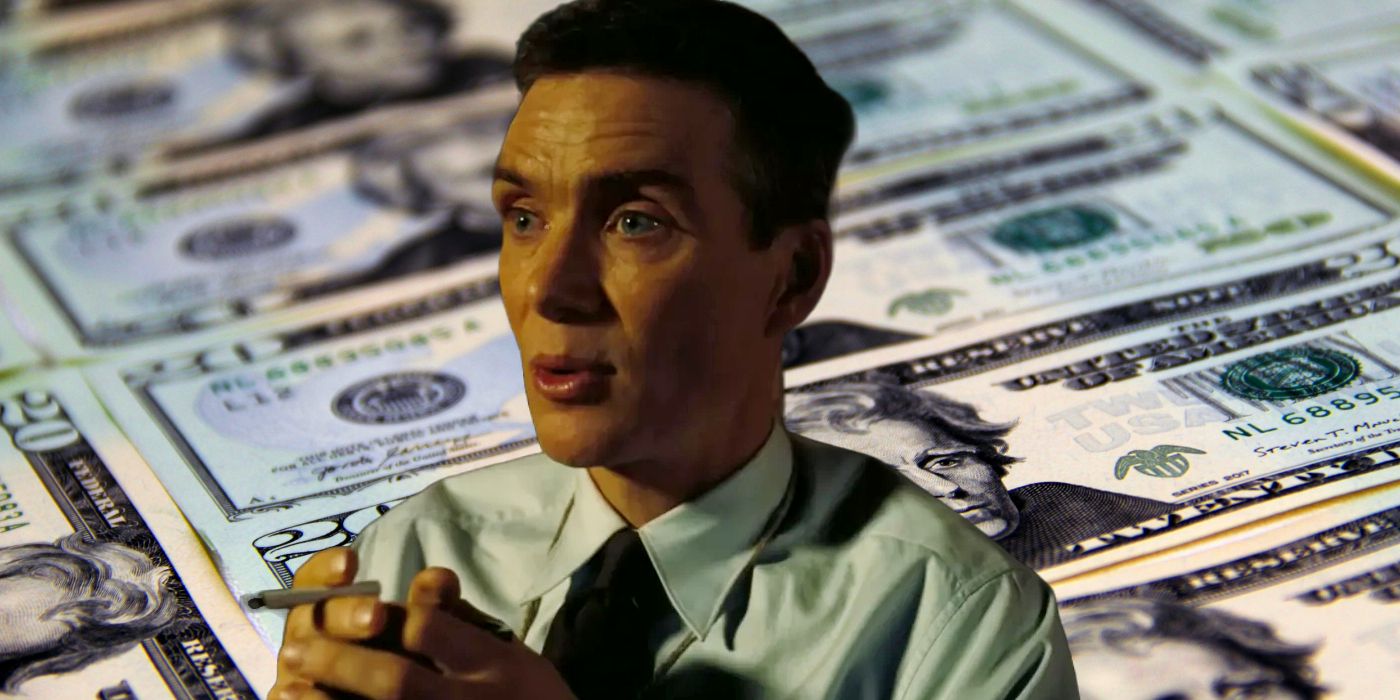 Oppenheimer recently surpassed the $900 million mark at the box office and is currently sitting behind Barbie and The Super Mario Bros. Movie as the third highest-grossing movie of 2023. Both Villeneuve and Anderson's comments highlight how Oppenheimer has been able to become such a big office success. Even though it is a talky three-hour biopic, Oppenheimer is an engrossing visual and audio spectacle that demands to be seen and heard in a theater, especially in the format that Nolan intended it for, IMAX.
Related: Is Oppenheimer Going To Break A Christopher Nolan Trend & Make $1 Billion At The Box Office?
Villeneuve, who filmed his sci-fi epic Dune for IMAX, says the large format is the future of cinema. According to the director, IMAX provides audiences with an experience that simply cannot be replicated at home or on streaming, which helps turn a movie's theatrical release into an event. Because of the unparalleled experience the format provides, Oppenheimer has earned about 30 percent of its entire box office haul from IMAX alone.
Anderson, who is also an avid champion of shooting and showing movies on film, agrees with Nolan that Oppenheimer is best experienced in 70mm IMAX. Anderson also mentions how far people are traveling to experience the exclusive format, which is only available in about 19 locations in all of North America. Speaking about the renewed excitement for seeing movies projected on film instead of digitally, Anderson said, "I would call this nature's way of healing."
Source: Associated Press