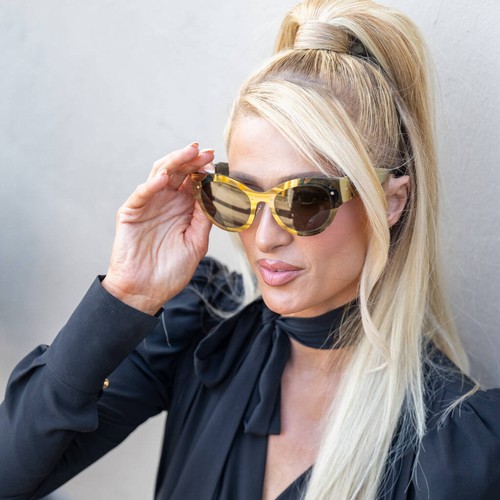 Paris Hilton has dismissed conspiracy theories surrounding a photo with Britney Spears.
After sharing a photo of herself and Britney Spears at Cade Hudson's birthday party on Instagram on Friday, the socialite and model addressed commentators who theorized that the Hold Me Closer singer's presence at the event was fake.
One of the photos, featuring Paris, Britney in the middle, and Cade, sparked a wave of backlash claiming that Spears had been digitally altered in the image.
While some users simply replied to Friday's post, "That's not Britney," others pointed out that "half the necklaces are missing from the photo," wondered "what's wrong with her fingers?", or mentioned the image "AI Britney ".
On Saturday, Paris took to the comment section to stop fan chatter over the photo.
"To anyone who asks. Some of these photos were taken with an iPhone, which made them blurry. So they used this app called Remini to make it look blurry and sometimes the Ai distorts the images," she wrote. "I didn't even want to dignify this with a comment…But some of these conspiracy theories are absolutely ridiculous."