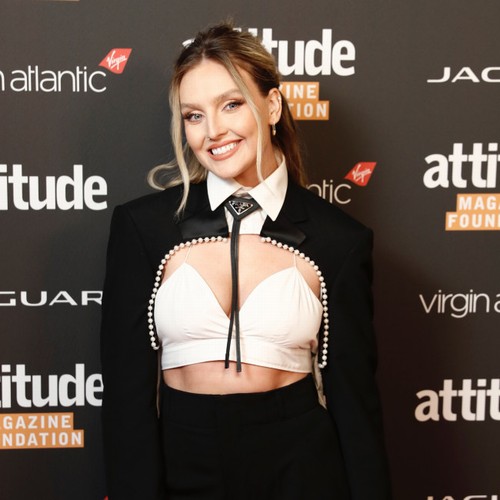 Perrie Edwards is in advanced talks with Columbia Records.
The Little Mix singer has been working on solo material since the group went on hiatus, and fans are getting closer to hearing the songs as the blonde beauty is about to sign a record deal with the label, which also houses Harry Styles and Beyoncé.
A source told The Sun in the Sunday newspaper's Bizarre column: "Perrie is super talented and label managers think she could be a world star.
"They are eager to close a deal quickly and talks are ongoing.
"Perrie is bursting with ideas for solo material."
The 'Shout Out to my Ex' hitmaker recently admitted that she had "so much fun" in the recording studio while working on her solo tracks.
She said: "It is all going very well.
"I just have so much fun experimenting with different sounds. It's really good.
"I am so lucky, I work with such great people.
"I am really grateful. I want to make music that I love."
Last summer, songwriter Kamille — who worked with Little Mix and has been in the studio with Perrie — teased that the 29-year-old singer's material "will blow everyone's mind."
She added: "Perrie will get in the booth and she'll be so worried and insecure. Even when I was with her last week with Steve Mac, she got in the booth and said, 'I don't know if I can do it .'
"I looked at her and I was like 'are you serious? Your voice is without a doubt one of the best voices I've ever heard.' She's incredible. She doesn't even know how good she is, and that's one of the best things about Perrie; she's so humble. It's been so exciting to make music with her. I can't wait for you to hear it is all done.
"As you know, there's so much more to come from her."