The Big Picture
Films in popular genres can often feel clichéd and repetitive, creating a sense of déjà vu for viewers.
The identical scenes in Pretty Woman and The Princess Diaries reveal deeper meanings about the transformative journeys of the female protagonists.
The characters played by Allan Kent provide support and guidance to the lead women, helping them navigate high society while staying true to themselves.
Often when sitting down to watch a movie, especially one which is based in a popular genre, we will feel a strong sense of déjà vu. It's possible that this is due to films becoming more repetitive and clichéd, especially in genres such as romantic comedy or horror where tropes will regularly be recycled to the point of parody. Once in a blue moon, however, the film's familiar feeling will have been the result of an intentional joke, especially when it comes to Pretty Woman and The Princess Diaries, both directed by the late rom-com king Garry Marshall. The most eagle-eyed of fans may have noticed the similar scenes, which involved Julia Roberts and Anne Hathaway both causing a commotion at a fine-dining event, and a considerate waiter played by Allan Kent stepping in to help – afterward saying in the most understated manner that "It happens all the time." In fact, these almost identical scenes in two of Marshall's most enduring romantic comedies which center on memorable lead women possibly reveal their own deeper meaning…
What Exactly Happens in the Identical 'Pretty Woman' and 'The Princess Diaries' Scenes?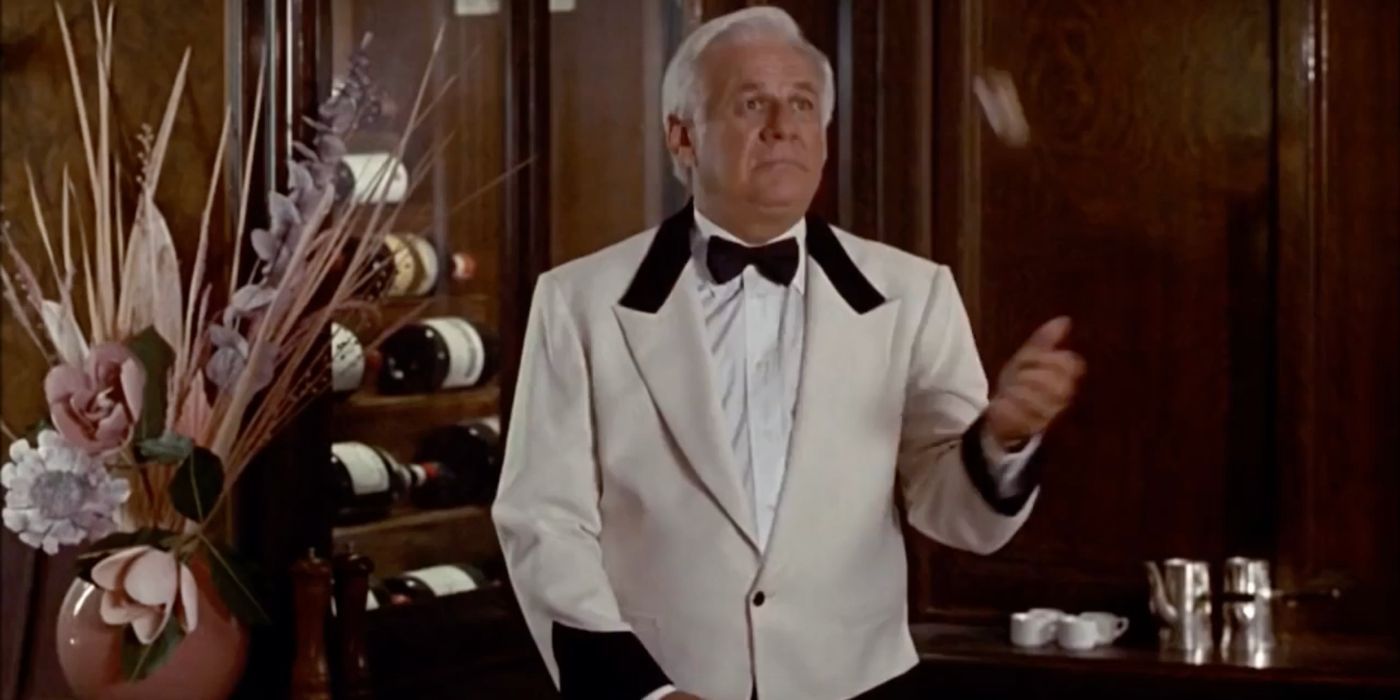 Pretty Woman sees Julia Roberts as the sex worker Vivan Ward falling in love with business mogul Edward Lewis (Richard Gere), and The Princess Diaries portrays Anne Hathaway as Mia Thermopolis discovering that she is the princess of a European principality. These films feature the satisfying growth of each female protagonist, with supporting characters aiding in their transformation along the way. In Pretty Woman, the earlier of the two films, we see Vivian Ward at a formal dinner struggling to crack her escargot – aka, snails. As she wrestles with one particularly slippery culprit, when squeezing the tongs she accidentally sends it pinging through the air. A waiter standing nearby played by Allan Kent manages to reflexively catch the snail, much to his own surprise, afterward reassuring her that "It happens all the time."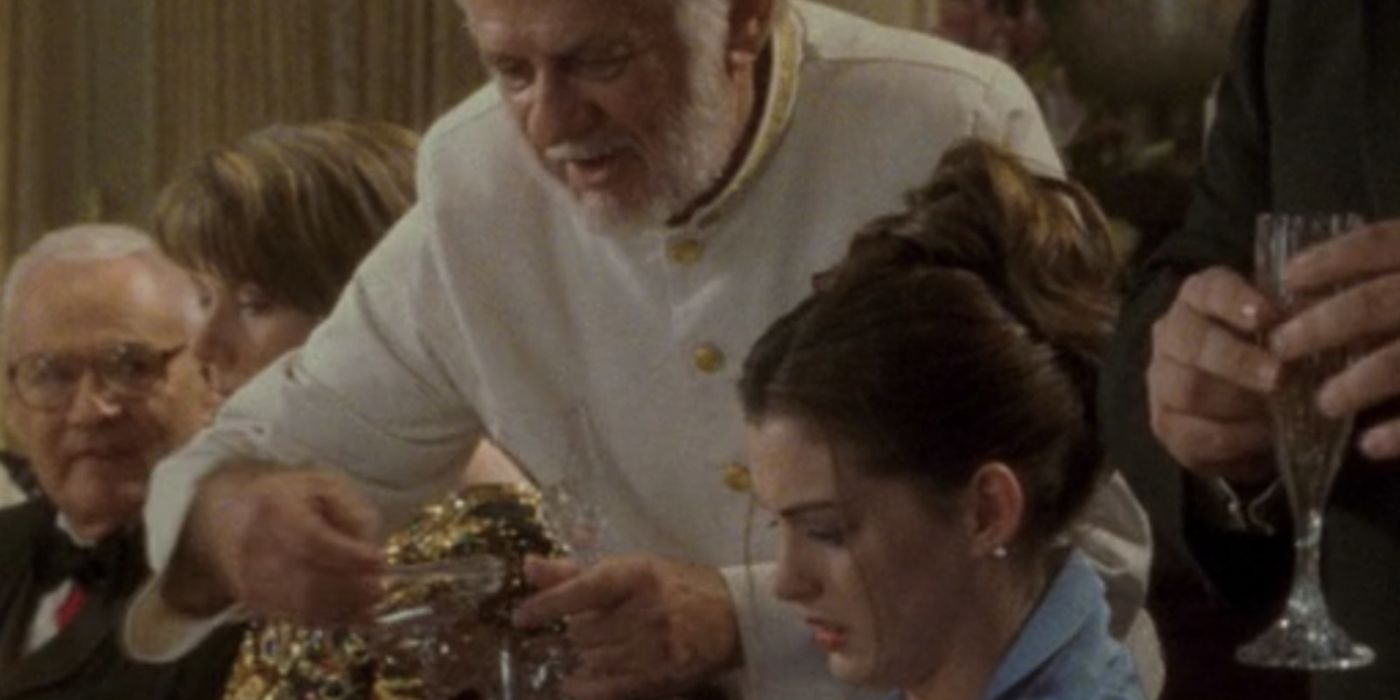 In this closely replicated scene in the more recent The Princess Diaries, Mia is at an even more opulent dinner brimming with esteemed guests, and initially makes the error of setting her neighbor's sleeve on fire, then proceeding to take a huge brain-freezing bite of her frozen palate cleanser. However, the particular parallel scene in question consists of Mia tapping her glass with a knife to draw attention to a speech due to be made – only to end up shattering the top part of the glass. A server, again played by Allan Kent, springs to the rescue and collects the broken pieces of glass, delivering the exact same line again that "It happens all the time," thus realizing the prophecy as begun in Pretty Woman.
RELATED: 'The Princess Diaries': Mansion Used in Filming Up for Sale
What Special Meaning Do These Identical Scenes in 'Pretty Woman' and 'The Princess Diaries' Contain?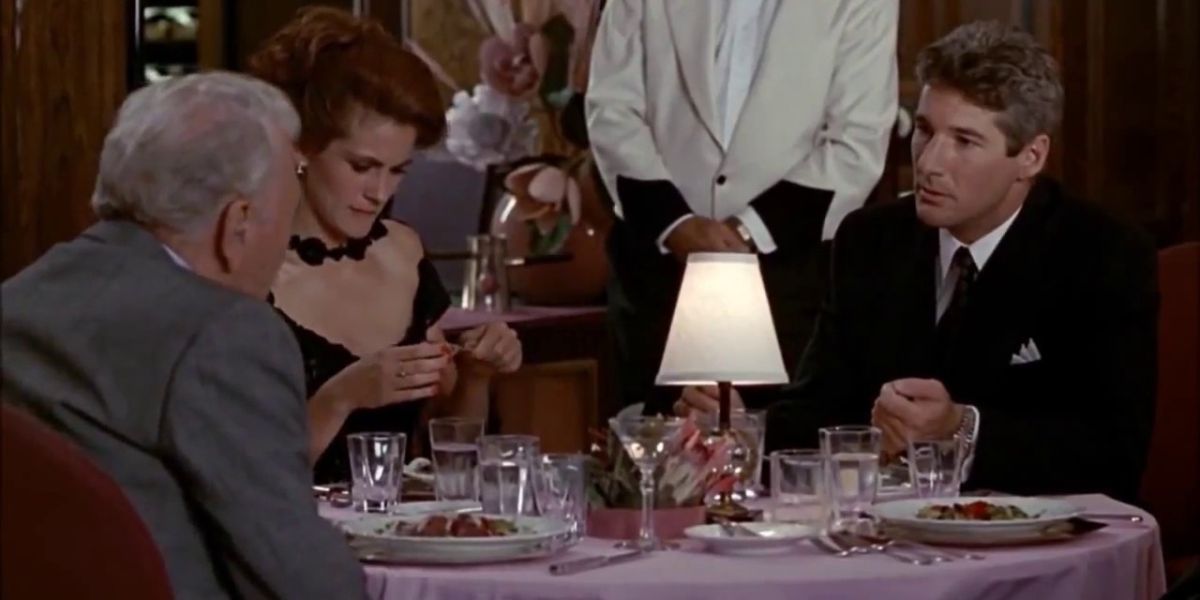 In Pretty Woman, not only does Vivian engage in the transformative process of falling in love, but she also undergoes a My Fair Lady-type metamorphosis fit for high society under the guidance of both Edward Lewis, and the friendly support along the way, which of course includes Allan Kent as waiter. Similarly, Mia Thermopolis undergoes a huge transition when being inducted into the ways of royal life, echoing Vivian's visible alterations from their luxurious new hairstyling to their elegant wardrobes. But, their stories are not solely focused on the makeovers they undergo; they make great strides on an emotional level, too.
Vivian finds a route to achieving higher self-esteem and aspirations, whilst Mia finds a way to embrace the new opportunities and responsibilities life has provided her whilst having confidence in her unique sense of self. These are two endearingly hapless young women who are schooled (often justifiably reluctantly), into the privileges and norms of high society. It is true that for the most part, they successfully adopt these customs, especially their chic new styling – but it is their endearing mishaps and faux pas that the other characters step in to mitigate which highlights their special charm. With Allan Kent's characters patiently reacting to these relatable human mistakes, without humiliating Vivan or Mia in any way, Garry Marshall seamlessly teaches us how to learn something new whilst staying true to ourselves.
The Third Time's a Charm in Garry Marshall's Movies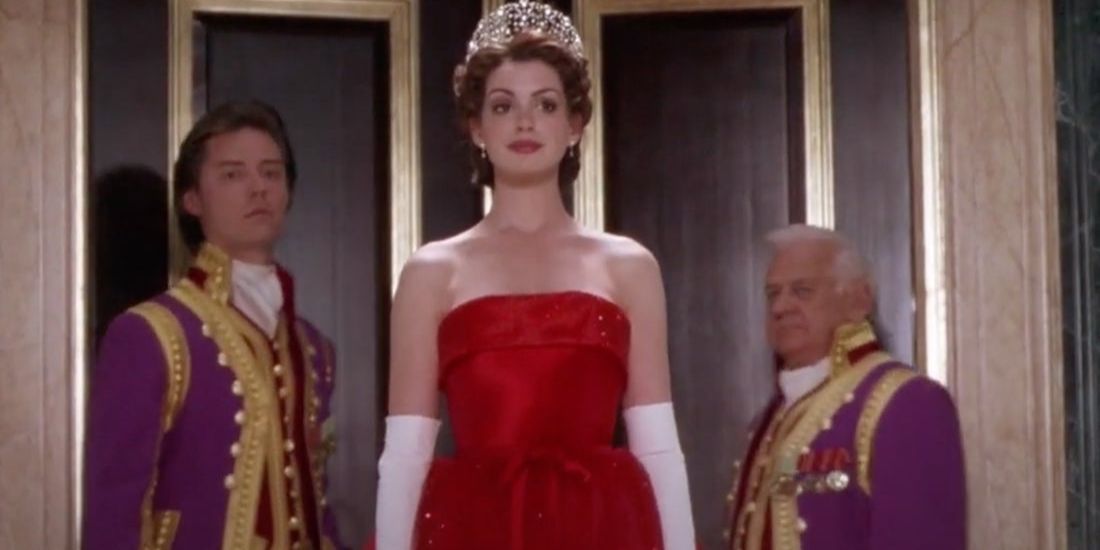 Anne Hathaway even more closely simulated the snail catch in Pretty Woman when she appeared in the third of such scenes with Allan Kent in the second Princess Diaries film. On this occasion, Mia stands at the top of a grand staircase, waving down to the crowd at her 21st birthday celebration, and in the process accidentally flings her bracelet into the air, which is thankfully caught by Kent who is playing a footman. For the third time lucky he states that, "It happens all the time," underlining that in Garry Marshall's creations, this particular scenario does seem to occur constantly. Mia is even dressed in an ensemble closely resembling an outfit of Vivian's in Pretty Woman, consisting of a bold red evening gown, and long white evening gloves, as another symbolic nod to the older iconic movie.
We will currently await further news of a new Princess Diaries movie, and ponder whether Anne Hathaway will continue the delightful goof, in the meantime looking ahead to watching Julia Roberts in the anticipated Netflix thriller Leave the World Behind.