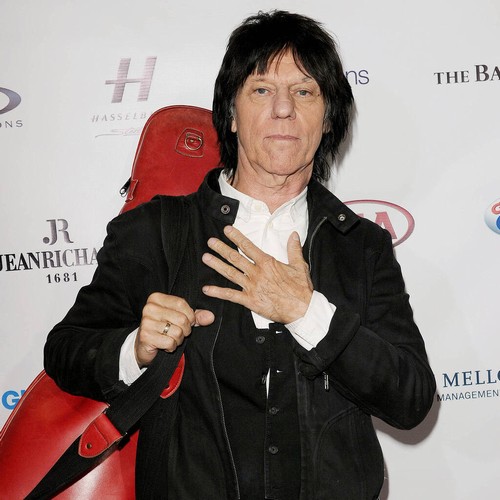 Queen guitarist Brian May is "lost for words" over Jeff Beck's death.
The legendary rock musician passed away "suddenly" on Tuesday after contracting bacterial meningitis. He turned 78.
On Wednesday, May took to Twitter to pay tribute to the Grammy Award-winning guitarist.
"Touched, so sad, to hear of Jeff's passing. He was the Guv'nor. He was inimitable, irreplaceable – the absolute pinnacle of guitar playing. And a damn fine human being," he wrote. "I'm sure I'll have a lot to say, but right now… I can't say anything about it."
Additionally, Ozzy Osbourne expressed grief over Beck's death, calling it an "incredible honor" to have worked with him on his latest album, Patient Number 9.
Johnny Marr called Beck "a pioneer and one of the greatest of all time", while Brian Wilson called him a "genius guitar player".
Elsewhere, Rod Stewart – who played with Beck and Ronnie Wood as part of The Jeff Beck Group – recalled how the guitarist performed like no other.
"Jeff Beck was on another planet. He took me and Ronnie Wood to the US in the late 1960s in his band the Jeff Beck Group and we haven't looked back since," he wrote. "He was one of the few guitarists who, when he played live, listened to me when I sang and responded. Jeff, you were the best, my man. Thanks for everything. RIP."
And a representative of rock supergroup Hollywood Vampires – consisting of Alice Cooper, Johnny Depp and Joe Perry – also honored their "dear friend".
"We are saddened to hear of the passing of our dear friend and guitar legend Jeff Beck. Jeff's incredible musicianship and passion for guitar has been an inspiration to all of us. He was a true innovator and his legacy will live on through his music. Rest in peace, Jeff," they added.