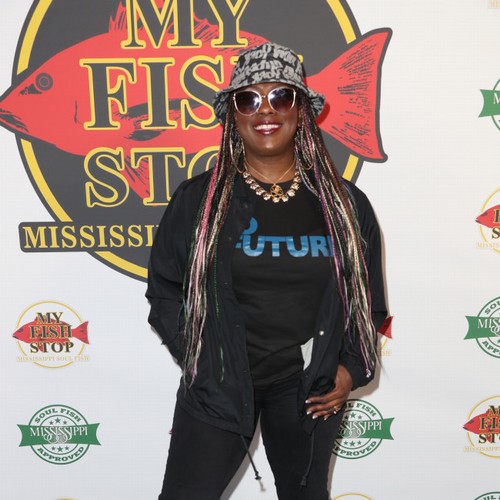 Gangsta Boo has passed away at the age of 43.
The rap star – whose real name was Lola Chantrelle Mitchell – was best known as part of the hip-hop group Three 6 Mafia, but was found dead in her home on Sunday (01.01.23), her bandmate DJ Paul has confirmed.
Without revealing a cause of death, he shared an image of Gansgta and placed a halo emoji above her head, adding an image of a crying face as an apparent tribute to his co-star.
The DJ was inundated with comments from fellow musicians when sharing the post, with rapper Lil Jon writing: "MAN WE WAS JUST TOGETHER 3 WEEKS AGOREST WELL QUENN [prayer emoji](sic), while Krayzie Bone said, "Can't believe this bro. Tuff one" (sic) and "Act a Fool" hitmaker Ludacris simply posted an emoji of hands clasped in prayer next to a dove.
In the hours after news of her death broke, sources close to the "Late Nite Tip" hitmaker claimed she had spent the night with her brother and that the pair had overdosed.
A source told TMZ: "Gangsta was with her brother at a local concert in Memphis last night, and he started taking an overdose sometime in the night…which required him to be hospitalized.
While he was ultimately fine, people familiar with Gangsta Boo's death scene claim that narcotics were found on her person and a fentanyl-laced substance is believed to be involved. We have been told that the police are launching an official investigation."
Gangsta Boo started performing with Three 6 Mafia in the mid-1990s, but left the group in 2002 to pursue her solo career, with her latest studio album 'Enquiring Minds II: The Soap Opera' released in 2003.
Her most recent releases include the EP 'Witch' a collaboration with La Chat in 2014 and in 2018 she released the mixtape 'Underground Cassette Tape Music 2' with BeatKing in 2018.