Not a moment too soon, we're finally getting details of retail SSDs supporting the latest PCIe Gen 5 interface at CES 2023. We've already seen it Phison shows off its latest E26 PCIe 5.0 controller chip (opens in new tab) in a tech demo ride. But now we get the actual retail drives themselves.
To recap, PCIe Gen 5 doubles the peak bandwidth over Gen 4. On paper, this means a maximum throughput of 16 GB/s versus 8 GB/s. In practice, the maximum achievable actual bandwidth will be less due to different protocol overheads.
The best Gen 4 drives reach around 7.3 GB/s. So something in the region of 14.5 GB/s to 15 GB/s should eventually be achievable for Gen 5 drives. But probably not quite for the first Gen 5 SSDs. Those will be a bit slower, albeit still ridiculously fast.
Take the XPG PCIe Gen5 SSD. Adata says it will be good for 14GB/s read and 12GB/s write. Intriguingly, it doesn't use the acclaimed Phison E26 controller chip, but Silicon Motion's SM2508, which will probably be the other big player when it comes to out-of-the-box controller chips for Gen 5 drives.
Notably, the Silicon Motion SM2508 is claimed to be good for both two million read and write IOPS. That's a bit better than the Phison E26, which is rated at 1.5 million reads and then the same 2 million writes.
While an SSD that can hit 14GB/s peak throughput sounds pretty nice, it's arguably 4K random access, determined by that IOPS performance, that most determines how snappy a drive will make your PC feel.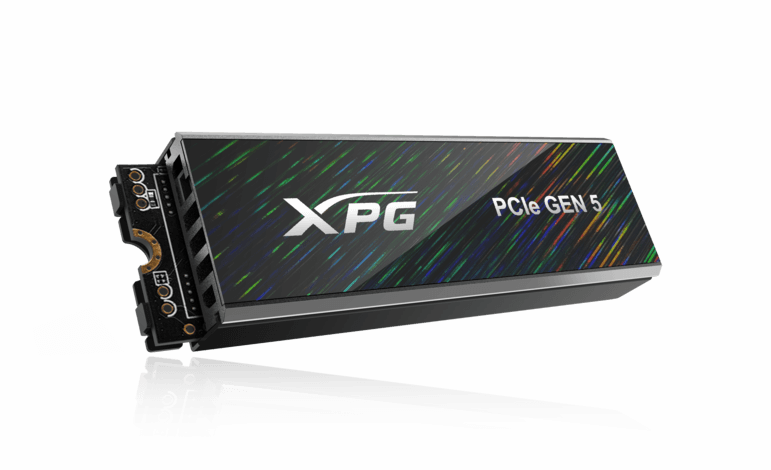 IOPS performance is also where the least gains have been made with NAND-based SSDs in recent years. That's basically all SSDs except Intel's now-defunct Optane drives, which notably offered much better IOPS performance.
That said, we wonder what flash memory chips the Adata drive uses to achieve those massive peak throughputs of 14B/s and 12GB/s given the rumor on the street that the availability of fast enough NAND is delaying the launch schedule for Gen 5 discs overall.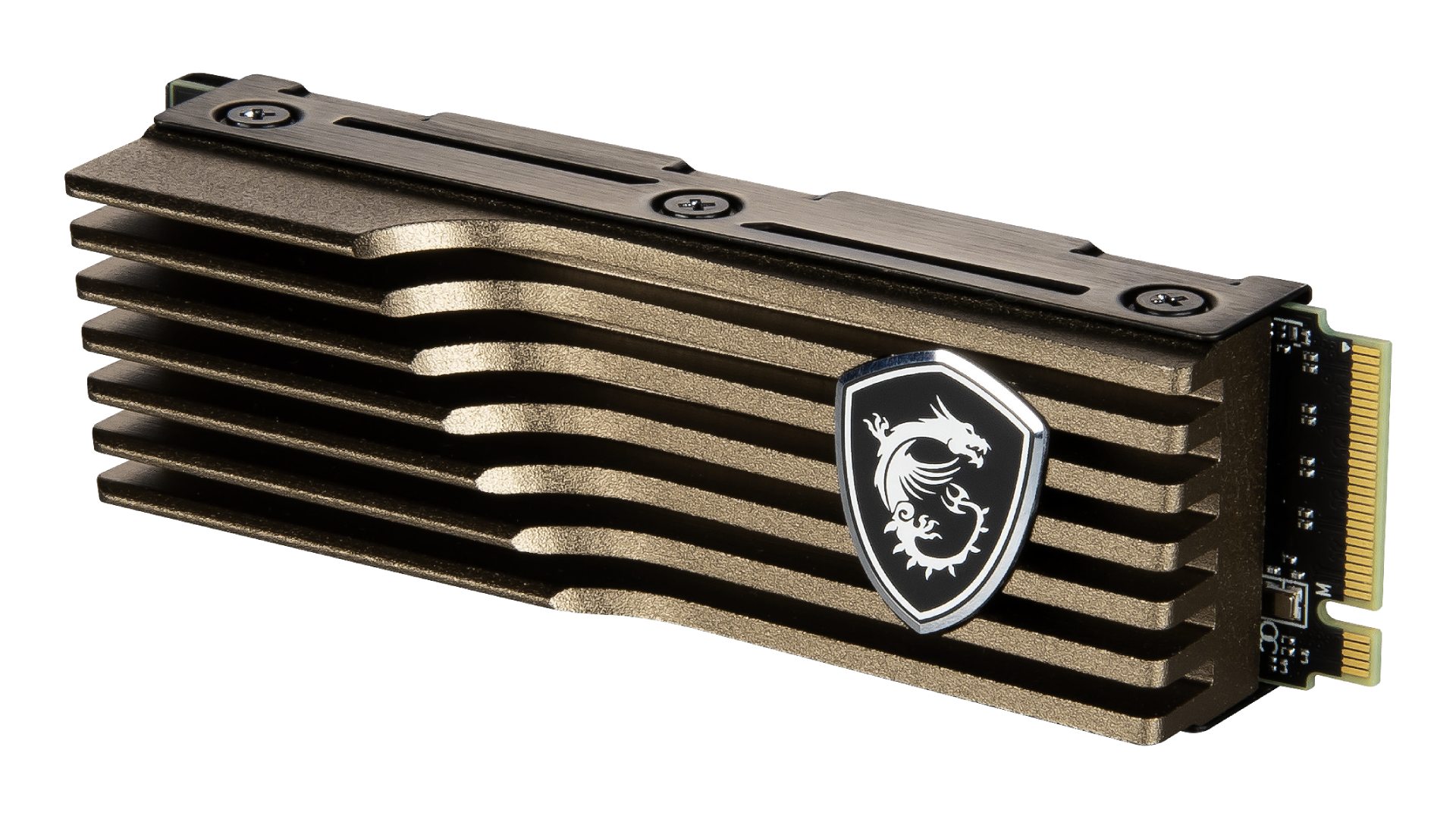 In that regard, MSI, along with the Adata drive, shows off with its Spatium M570 and M570 Pro drives. Both drives have the Phison E26 controller. The non-Pro reaches 10 GB/s for both reading and writing, while the Pro variant boosts readings to 12 GB/s.
That 12GB figure is thanks to Micron's latest 232-layer NAND flash. So it's unclear how exactly Adata hits 14 GB/s. On the other hand, Adata is not yet talking about availability dates for its drive, so the comparison is somewhat academic.
MSI hasn't mentioned IOPS performance for its new drives, but some early benchmarks run by our sister site Tom's hardware (opens in new tab) at the show weren't terribly impressive, with the Pro drive churning out just 76 MB/s for 4K QD1 reads and 252 MB/s writes – numbers that aren't even as good as the best Gen 4 drives.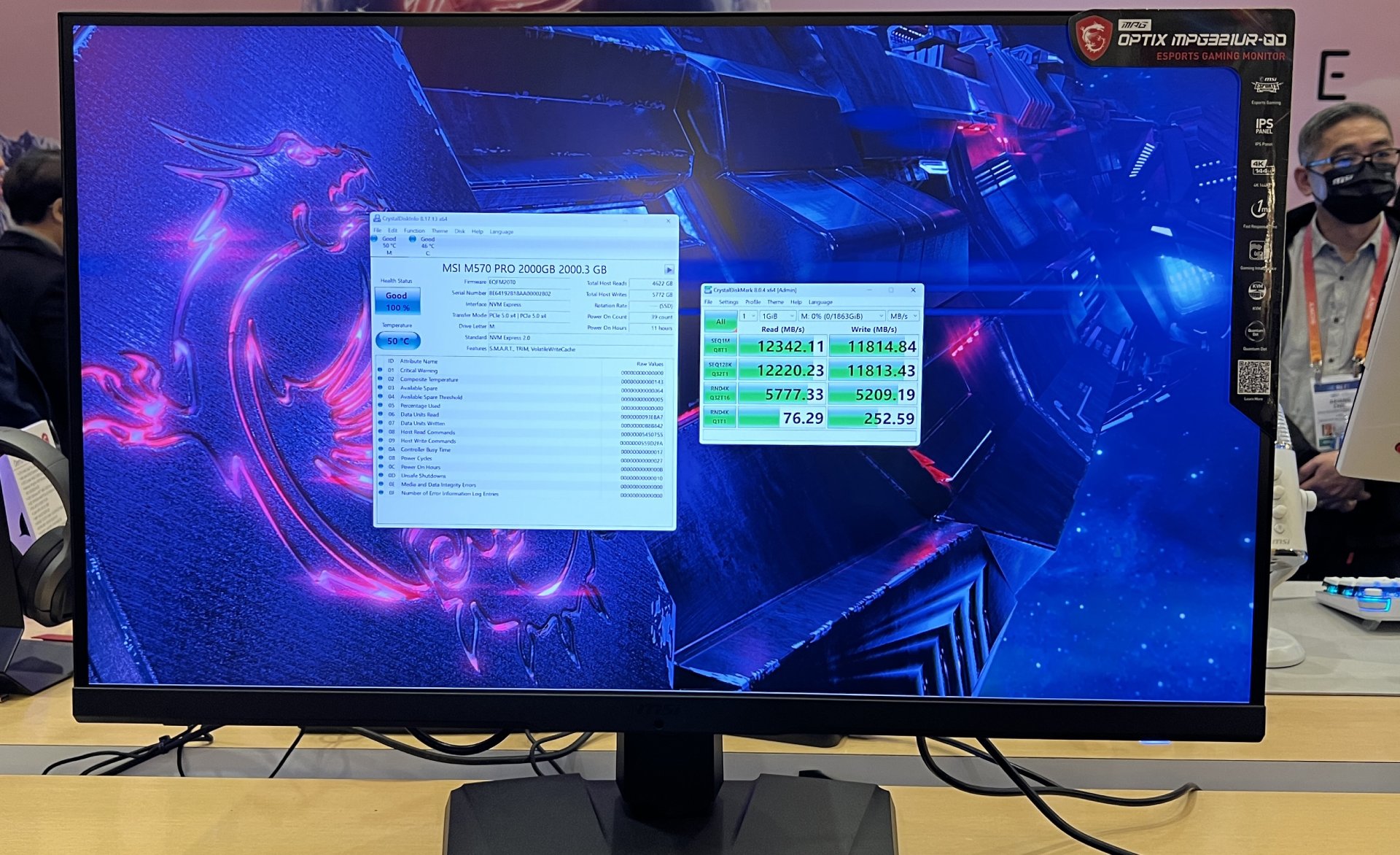 Of course, MSI will argue that the drive is not a final sales unit. But it hit over 12 GB/s for sequential reads and just under 12 GB/s for sequential writes. So that aspect of the performance is clearly on speed. Those 4Ks don't bode well.
Either way, PCIe Gen 5 technology will undoubtedly develop rapidly once the first drives go on sale. That seems to be getting closer, even though we don't yet have an actual sale date or price for any of these drives. Here's hoping.