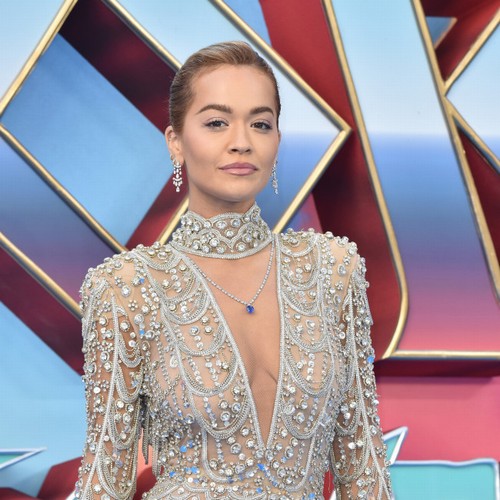 Rita Ora has confirmed that her new single will be released later this month.
The 32-year-old singer shared a clip of new song "You Only Love Me" on Tuesday (03.01.23) and revealed it will be out this month, while also hinting at her highly anticipated third album.
Alongside a video of herself piling on the PDA with husband Taika Waititi, she wrote: "SURPRISE. I'M BACK! You Only Love Me XX/01/23 #RO3 (sic)"
The 'Anywhere' singer previously spent time in her home country of Albania working on the deeply personal follow-up to 2018's 'Phoenix', and she's promised fans can expect plenty of new projects as she looks to prove it's possible for more than one thing".
When asked what she was doing in Albania, she replied in October: "A new album – January next year. It's gonna be great. More music and a movie. My dream is to show everyone that you can do more than one thing.
"You can be a musician, actor, dancer, mother and aunt at the same time. I want to try and do everything.
"Now that I'm 30, it's time to get this ball rolling."
The 'Fifty Shades' actress warned her fans that they might need an alcoholic drink or two before hearing her new songs, noting that she's baring her soul.
She said, "I wanted to make this a really raw, musical record. Maybe buy a few bottles of whatever you drink when you listen to this album.
And she admitted that she struggled with the "really intense" pressure of being in the spotlight, saying her close friends and family helped her through moments when she wanted to end her career.
She explained, "I felt like quitting. I was like 'Is this worth it? What am I doing?' As I became more famous, I understood that people look up to you.
"You become a role model and sometimes you're not ready for that because you just wanted to make music. Now you are followed by millions of people. So psychologically it's really intense.
"You have to stay true to your friends you've known for years."