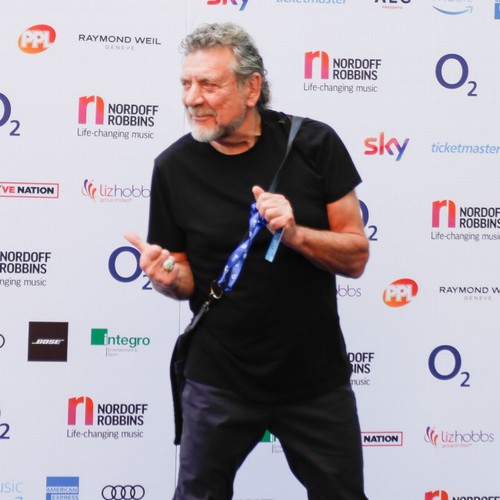 Robert Plant is grateful to Phil Collins for helping him launch a solo career after the demise of Led Zeppelin.
The 74-year-old singer admits he was "stranded" after the death of drummer John Bonham in September 1980 led the band to break up – and Robert insists he could finally get his musical dreams back on track with the help from Genesis star Phil who drummed on debut solo album 'Pictures at Eleven'.
Robert told Vulture.com: "After John died and there was no Led Zeppelin, there had to be a way to go. I was floundering around a lot, because until I was 32 I was on a kind of wild and absurd adventure. I've been through all those things… I've got a lot of songs to my credit, which I co-wrote with the members of Zeppelin. It was a lot to live up to. I had a lot of people who gave me support and strength around that time, so I suppose the first two albums were driven by good friends."
He then credited Phil – who drummed five songs on 'Pictures at Eleven' – to give him the support and motivation to push the project forward.
Robert added: "Phil Collins in particular was a driving force and had positive energy with the first record, 'Pictures at Eleven'. It wasn't a hard job getting together with other people, it was just whether or not we could cook. well. With Phil it wasn't so much advice as encouragement and attention. He took no prisoners…
"He said, 'Anything I can do to help you get back in shape, I'm here'. That was back when 'In the Air Tonight' came out. Yet he was still mixing and working with me as he started a particularly impressive and successful time. He is a great spirit, a good man."