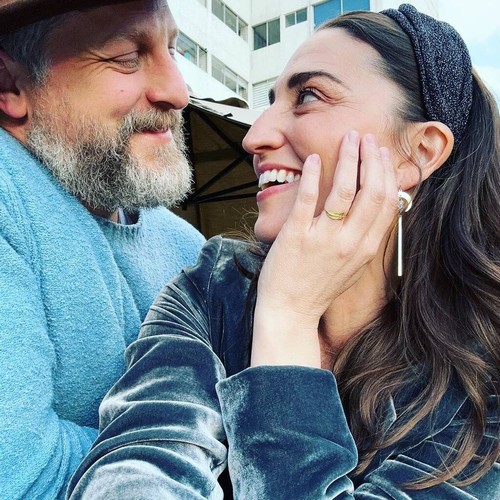 Sara Bareilles is engaged.
The singer-songwriter took to Instagram on Saturday to announce she's getting married to her longtime partner, actor Joe Tippett.
"Yes to marrying this man. It's an easy, deserved, relaxed YES. @joetipps you are exactly who I want. The more I know you, the more I know I love you…and you got me acquainted made with parts of myself I was afraid to love," wrote the Love Song hitmaker. "And now I love ME more because of you. So this is really all about me. Just kidding. What a gift you are. Let the games begin. Forward to absolutely everything with you."
Sara also uploaded a cute photo of her and Joe, showing off her new gold engagement ring.
In response to the happy news, a number of celebrities quickly posted congratulations.
"Oh this makes me happy. Beautiful perfect lover Sara. How wonderful," Glennon Doyle wrote, while Rita Wilson posted, "What happy happy news!!! So overjoyed for both of you!"
And Debra Messing added: "Congratulations!!!!"
Sara, 43, and Joe, 40, started dating in 2015 and made their first public appearance as a couple in 2017.