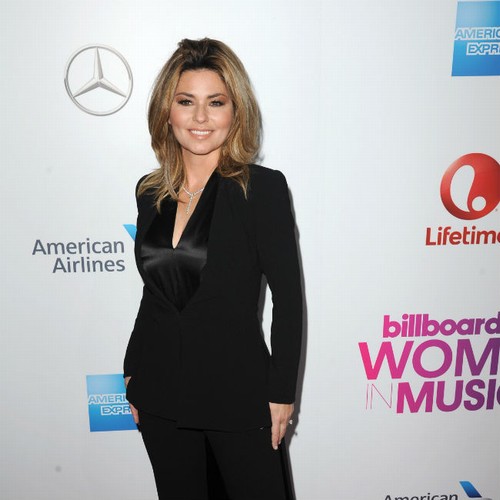 Shania Twain admitted that performing at Coachella with Harry Styles was "one of the highlights" of her career.
The 57-year-old singer was a surprise guest when the former One Direction hunk headlined the festival in California last April, joining him on stage to perform her own songs 'Man! I feel like a woman!' and 'You're Still the One' and she thought it was a very special evening.
Shania shared how she first met the 'As It Was' singer backstage at one of his concerts and quickly befriended the 'sweet' star.
She told Today.com, "He was just really on his way up when I first met him."
The British singer told Shania that he started listening to her because of his mother, who was a fan.
He told her, "I like that (my mom), because I like your music."
The 'That Don't Impress Me Much' hitmaker then exchanged numbers with the 28-year-old star because he asked if she wanted to call his mother on her birthday, which was coming up at the time, and she agreed, ending their friendship arose. .
She added, "I've kept in touch ever since and then he invited me to the Coachella performance. We're just really easy together, it's like we've known each other for a long time."
Shania admitted that she finds it "very rewarding" to have fans of Harry's generation.
She said: "He's one of these kids who's part of the generation that was four, five, six years old in the audience 25, 30 years ago.
"Now it's come full circle, they're old enough to speak for themselves now and they can come to me without the parents to express their admiration for my music and thank me for the inspiration.
"It gives me great satisfaction to still be doing this and to hear their gratitude in person."
The 'From This Moment On' singer recently admitted that she plans to work with Harry again in the future, although he's not featured on her upcoming album 'Queen of Me'.
Asked about the possibility, she said, "Well, not on this album, but in the future I'd say 'yes'. I'm going to hold Harry to that."