Bitcoin gained in Thursday afternoon trade in Asia. Ether and all other top 10 non-stablecoin cryptocurrencies rose with Solana leading gains. Toncoin was the only token to post a loss in the past 24 hours. Overall market sentiment was positive despite the U.S. consumer price index (CPI), released Wednesday, showing that U.S. inflation rose in August.
See related article: FTX gets green light to sell US$3.4 billion in crypto assets
Crypto market on positive note
Bitcoin rose 1.78% to US$26,364 in 24 hours to 4 p.m. in Hong Kong, according to CoinMarketCap data. The largest cryptocurrency in the world gained 2.37% in the past seven days. 
Ether strengthened 2.3% to US$1,623 but slipped 0.73% on the week.
"These positive sentiments came amid more regulatory battles in the United States between regulatory bodies and those working in the field of cryptocurrencies and their various applications," said Samer Hasn, market analyst at multi-asset brokerage firm XS.com.
The Securities and Exchange Commission (SEC) imposed a fine of US$1 million on the makers of Stoner Cats 2 non-fungible tokens (NFT) and its accompanying web series on charges of offering and selling unregistered securities as NFTs.
Stoner Cats 2 has accepted the regulator's cease-and-desist order and agreed to the US$1 million civil penalty.
"A settlement to avoid a crushing SEC process without 'admitting or denying' anything is binding on no one. A cynic would call it a PR stunt. What matters is that when seriously challenged in court, the SEC continues to lose," Stuart Alderoty, chief legal officer of Ripple, said on X (formerly Twitter). 
Ripple is also fighting its own battle against the SEC. In July, a summary judgment by Judge Torres ruled that Ripple's XRP sales to institutional investors violated securities laws, but sales on public exchanges to retail investors did not. However, the SEC submitted a filing last Friday that pushed the court of the Southern District of New York to appeal its ruling on the agency's lawsuit against Ripple Labs.
The SEC requested the court review its prior ruling by Judge Analisa Torres, which posed "knotty legal problems," according to the filing.
Another SEC filing, another hypocritical pivot…

After years of its chairman saying the "rules are clear and must be obeyed" the SEC now cries that an appeal is urgently needed to resolve these "knotty legal problems." https://t.co/ige4neIWRD

— Stuart Alderoty (@s_alderoty) September 8, 2023
Ripple's XRP token gained 1.23% to US$0.4816, but weakened 3.72% in the past seven days. 
Solana was the day's biggest gainer, rising 5.02% to US$18.81, but lost 3.86% on the week. Global payments giant Visa wrote in a Tuesday research report that Solana blockchain "has attributes like high transaction throughput and scalability at low cost that help make it a good candidate for payments and Visa's stablecoin settlement pilot." It announced a partnership with Solana on Sept. 5 to expand its USDC stablecoin settlement pilot to Solana's blockchain.
The total crypto market capitalization rose 1.56% to 1.05 trillion while market volume dropped 12.87% to US$27.96 billion.
Bored Ape Yacht Club tops NFT collections
The Forkast 500 NFT index dropped 1.85% in 24 hours to 6.45 p.m. in Hong Kong, bringing its weekly losses to 5.22%. Forkast's Ethereum and Solana indexes also declined while the Polygon index rose 9.44%.
Total NFT sales volume gained 43.13% to US$14.81 million in the past 24 hours, while the number of buyers increased 5.93%, according to CryptoSlam data. 
Among blockchains, Ethereum topped rankings, rising 57.59% to US$8.47 million. Polygon and Mythos networks ranked second and third.
Ethereum-based Bored Ape Yacht Club (BAYC) topped collections as sales volume jumped 465.76% to US$1.41 million in the past 24 hours. At the same time, Mythos-based DMarket and Polygon-based DraftKings ranked second and third. 
Bored Ape has introduced the Made By Apes (MBA) Bodega which will act as the official directory for all valid and active MBA licenses.
"It's been incredible to watch Apes build out their IP over the years. The directory is live pulling from on chain MBA licenses to display all the Bored Ape and Mutant Ape creations in one place. Keep your eyes peeled as more licenses are approved and added to the Bodega," BAYC tweeted. 
U.S. futures, Asian equities rise; European bourses mixed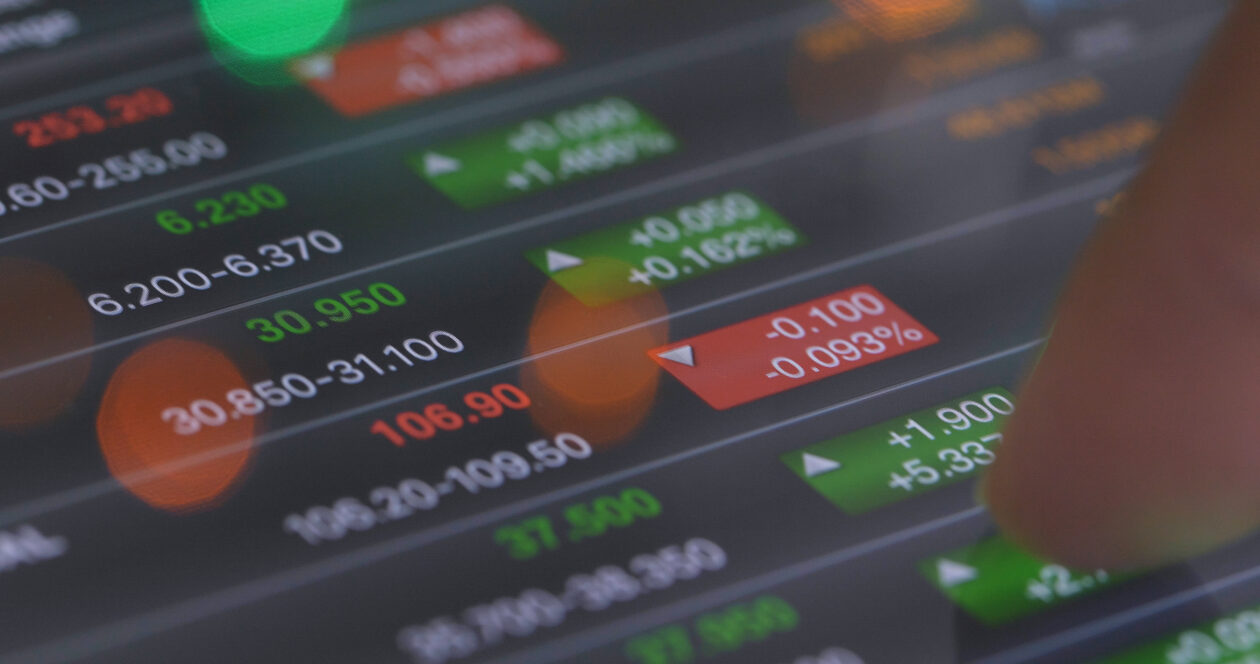 Asian equity markets mostly rose on Thursday after the People's Bank of China announced a 25 basis point reduction in the reserve requirement ratio – the amount of cash lenders must hold in reserve – for the second time this year to accelerate China's economic recovery. The announcement does not apply to those that have already implemented a 5% reserve ratio. 
China's Shanghai Composite gained while Shenzhen Component Index dropped. South Korea's Kospi, Hong Kong's Hang Seng, and Japan's Nikkei 225 also strengthened. 
India's benchmark index Sensex rose 0.08% at the close of trading hours on Thursday. Fitch Ratings on Thursday retained India's growth forecast for the current fiscal at 6.3%, and 6.5% for next fiscal, as the world's most populous nation continues to show resilience despite tighter monetary policy and weak exports. 
U.S. stock futures rose as of 7.30 p.m. in Hong Kong on Thursday. The Dow Jones Industrial Average futures, the S&P 500 futures, and the Nasdaq 100 Futures were all in the green.
The U.S. Consumer Price Index (CPI), a key inflation indicator, rose 3.7% on year in August, an acceleration from 3.2% in July. The August CPI also booked a monthly gain of 0.6%, the biggest increase since June 2022. Meanwhile, the core CPI — which excludes the volatile food and energy prices — rose 4.3% by year in August, a deceleration from 4.7% in July and the smallest reading since September 2021.
The Federal Reserve will hold interest rates steady in September, before hiking them again next time, according to Nigel Green, founder and chief executive of financial management group deVere.
"This latest U.S. CPI data is unlikely to move the needle on the Fed's highly anticipated move to hold rates steady at their meeting next week – which has already been priced-in by financial markets," Green said.
"But the uptick in inflation gives the U.S. central bank extra reason to be hawkish moving forward. As such, we also expect the Fed will start to prepare the market for a rate increase at its November meeting," he added.
The CME FedWatch Tool predicts a 97% chance the central bank will maintain the current rate unchanged in its meeting on Sept. 20, which is currently in the range between 5.25% and 5.5%. It gives a 58.4% chance for another pause in November, up from 56.8% on Wednesday.
The U.S. August producer price index (PPI) is set to be released on Thursday, with analysts expecting the data to rise 1.2% by year, up from 0.8% in July.
European bourses were mixed ahead of the European Central Bank's (ECB) policy meeting on Thursday, which is expected to indicate whether the central bank will increase interest rates further. Eurozone inflation has persistently remained above 5%, significantly above than the central bank's 2% target, even after nine consecutive increases in borrowing costs.
The benchmark STOXX 600 gained while Germany's DAX 40 dropped in morning trading hours in Europe.
(updates with equities section.)

hacks episode f
fire kirin free
war robots free
fire kirin free
imvu Free Unlim
match masters f
free vc glitch
how to get free
nba 2k23 75000
EVERYONE GET 10
snapchat score
UNLIMITED FREE
fire kirin mobi
ghosts free pa
MIXU MOD APK 1
bingo blitz cod
codes of surviv
snapchat score
hack livu apk d
150k vc glitch
episode app Fre
working method
hacks money fir
HOW TO GET FREE
war robots free
survivor io cod
survivor io mod
episode free pa
bingo blitz bon
diamonds and mo
snapchat score
war robots unli
latest free gem
LIVU APP Free C
episode Free Un
snap score hack