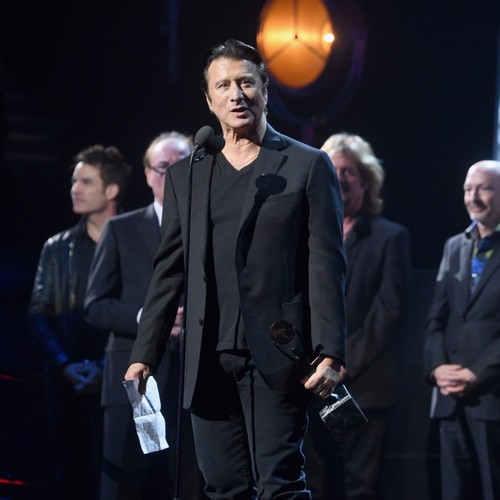 Steve Perry has dropped his lawsuit against his former Journey bandmates.
The 73-year-old musician – who was lead vocalist for the rock band from 1977 to 1987 and again from 1995 to 1998 and co-wrote many of their hits – filed a lawsuit against Neal Schon and Jonathan Cain in September, alleging the trademarks of 20 of their greatest hits and their use on merchandise.
He accused the couple of "fraud at the Trademark Office" and claimed they had not asked his permission to use the trademarks.
However, Schon has now confirmed that Perry has withdrawn the case.
Commenting on a fan on Twitter, he said, "Yeah he did. Now we can talk like we were."
Although the case has been dropped, there still seems to be a rift between Schon and Cain.
The first has accused Cain of "wanting to throw me under the bus".
He wrote: "So far [Cain] tried to throw me under the bus, claiming I was blatantly trying to rip me off [Perry] while cashing the checks for the very hard work my wife and I have done to protect our Merch."
The "Don't Stop Believin" rockers have had a number of legal ramifications over the years.
More recently, Schon filed a ceasefire against Cain for performing at Trump's Mar-A-Lago.
The 68-year-old lead guitarist was unimpressed, to say the least, when the 72-year-old keyboardist performed "Don't Stop Believin" at the former president's resort in Florida in November, because Journey "isn't and shouldn't be." , politics."
Cain — whose wife Paula White-Cain was a spiritual advisor to Trump — has been accused by his bandmate of "unauthorized Journey ties" to Trump's politics.
Schon claimed it has resulted in "irreparable damage" to the group's brand and "earning potential".
Cain hit back and accused his bandmate of lying.
He replied, "Schon is just frustrated that he keeps losing in court and is now falsely claiming that the song has been used at political rallies."
In March 2020, Journey fired longtime bassist Ross Valory and drummer Steve Smith over an alleged "evil and very ill-conceived" coup attempt to gain control of Schon and Cain's band's copyright.
Valory – who was also fired by the band in 1985 and replaced by Randy Jackson – and Smith later filed a counter suit.
Jackson returned to the group in May 2020.