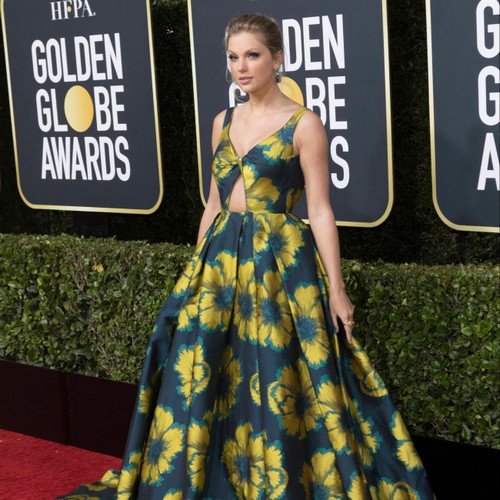 Taylor Swift praises her hit parade SZA's LP 'SOS'.
The couple's fandoms caused a social media stir earlier this month when the latter's hit single "Kill Bill" topped the Billboard 100 for three weeks, while Taylor's "Midnights" hit "Anti-Hero" charted at number two.
However, the couple has quashed the suggestion of any beef between them.
Taylor again shared the Billboard article about "Anti-Hero" becoming the longest leading song on the Hot 100 chart after eight weeks on her Instagram story, adding: [SZA's] non stop album. Absolutely love her music. So much love and respect for her!!"
And SZA responded to her own story: "Congratulations Tay Tay! And thank you so much, your album and writing is phenomenal… as always.
Earlier this month, SZA – whose real name is Solána Imani Rowe – dismissed the idea that she had fallen out with the 'Shake It Off' hitmaker over their hit parade.
She tweeted: "Uhh I feel stupid even having to say this but I see supporters arguing and I hate it.
'I don't have any beef [with] EVERYONE, especially not Taylor lmao. I really loved her album and the writing!
"Everyone is just trying to do their best, as we all should. LOVE FOR EVERYONE. (sic)"
'SOS' is the first album to spend five weeks on the Billboard 200 chart since Adele's '30', with Taylor's 'Midnights' currently at number two.
Meanwhile, Taylor recently gave 'Anti-Hero' its live debut at The 1975's London show.
Matty Healy and co headlined the O2 arena last week and were in for a very unexpected treat.
In a move no one expected, the 33-year-old American pop megastar took to the stage in a shimmering silver sequin dress and sang the hit and an acoustic cover of the 1975 song "The City."
The surprise performance comes after Matty claimed the indie pop band was "working on" a version of "Midnights" that didn't come to fruition.